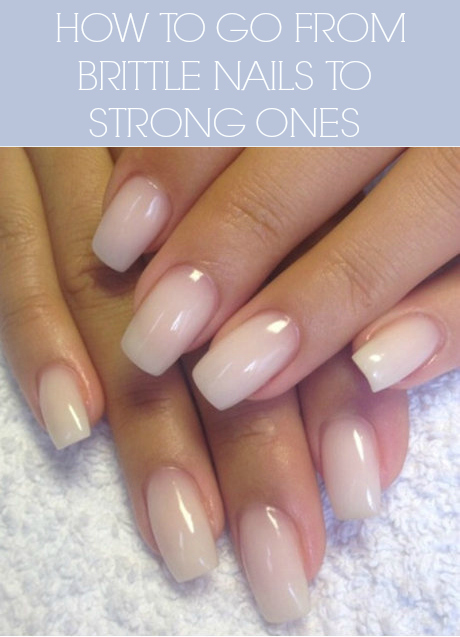 How To Grow Stronger Nails
With nail art being as popular as it is, every girl should feel proud showing off her nails. Follow these simple tips below and learn how to grow stronger nails naturally.
What to Use For Strong Nails
Nailtiques Nail Protein Formula, # 2, 0.25 Ounce
Nailtiques Nail Protein formula
Growing stronger nails is possible, but also a process. An easy way to make nails grow stronger is to invest in a high quality, high shine nail strengthener treatment, like this Nailtiques Nail Protein formula.
This is one of the best products on the market for growing nails and keeping them from breaking or splitting.
♡ Use this basic tip: never cut your cuticles. They help prevent infections and keep your nails healthy. Instead, use a natural cuticle oil to keep them nice and soft. Coconut oil also works well to soften cuticles.
♡ Instead of filing back and forth, file in just one direction to prevent nails from splitting. Buffing the nail surface will stimulate blood flow to the area and encourage growth.
Josie Maran Bear Naked Nail Wipes (20 Nail Wipes, Grapefruit)
♡ Refrain from using acetone-based polish removers, as these lead to brittle, flaking nails. These natural nail wipes are a good choice.
♡ Take breaks from wearing nail polish to let your nails breathe. To get whiter nails after so much nail polish, make a paste using 1 tbsp peroxide and 2 1/4 tbsp baking soda. Let this paste sit on your nails for 5 minutes and voila! White nails!
♡ Keep your nails and hands hydrated with cuticle oil and hand cream every chance you get. If you are super serious about your hydration, use moisturizing hand masks at night to lock in the moisture. Perfect to use while watching television!
Sally Hansen Vitamin E Nail and Cuticle Oil, 0.45 Fluid Ounce
Kareway Epielle Moisturizing Gloves and Socks (Pack of 12)
L'Occitane Shea Butter Hand Cream, 5.2 oz.
&
Do you have any additional tips to share for growing stronger nails?
Share below!