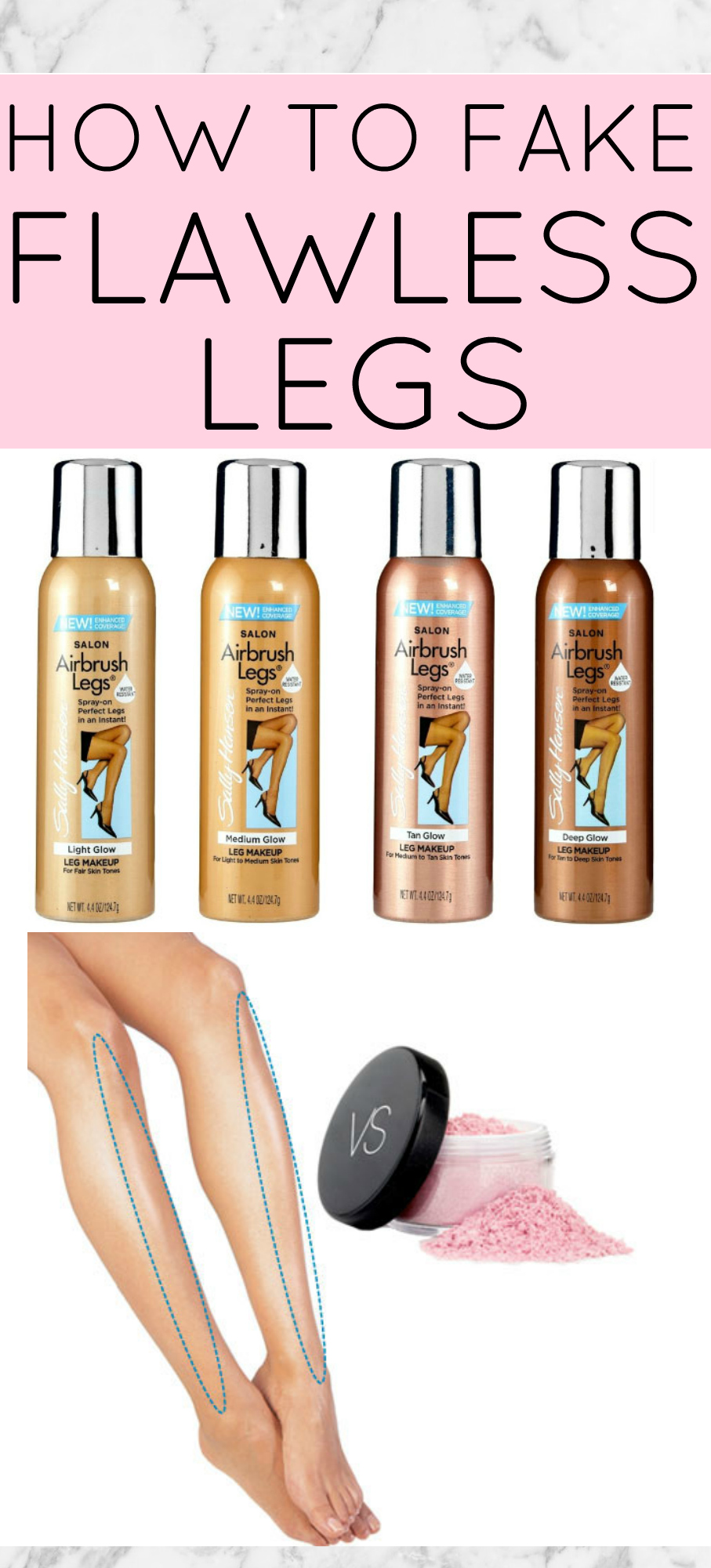 Summer is in full swing and most likely you've been faced with baring your legs.
Ever have those days where your legs are more pale than you'd like, not as toned as you want (maybe you're waiting on workout results), or maybe you have a scar or those dark dots leftover from shaving that you'd like to cover?
Here's how to fake (it till you make it) flawless legs:
Start off with a clean shave. Smooth, hair-free legs will naturally make your legs look longer and leaner. Also, make sure to exfoliate really well to remove dull, dry skin. Moisturize with a light lotion.
Now here is what you'll need to get flawless legs:
Sally Hansen Airbrush Legs is a lifesaver product. It's basically make-up for your legs that comes in a spray bottle & creates an "airbrushed" flawless finish to your skin. It definitely lives up to it's name!
It's also the same leg makeup Kim Kardashian (amongst many other celebs on the red carpet) uses to cover her psoriasis:

The best way to apply this is with your hands. Shake the can really well and spray into the palm of your hand. Apply to your legs & feet, blending evenly into the skin. Or you can spray directly onto your legs instead and blend.
You MUST allow it to set for a minute or two before getting dressed. It is waterproof, but removes easily with soap and water.
Shin Shimmery Celeb Trick: To highlight (or fake) a bit of muscle tone, dust pale pink shimmer highlighter down your shins in a straight line. Doing this will instantly make legs look more toned and longer.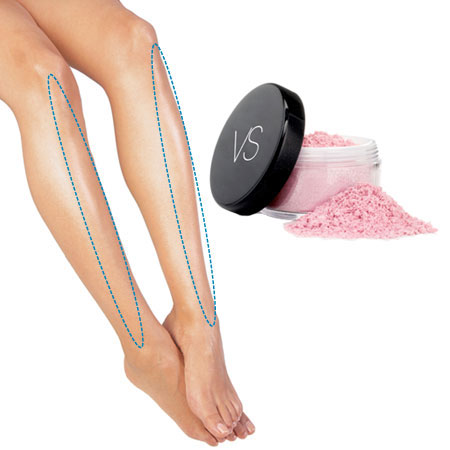 This, girls, is a summer must-have!