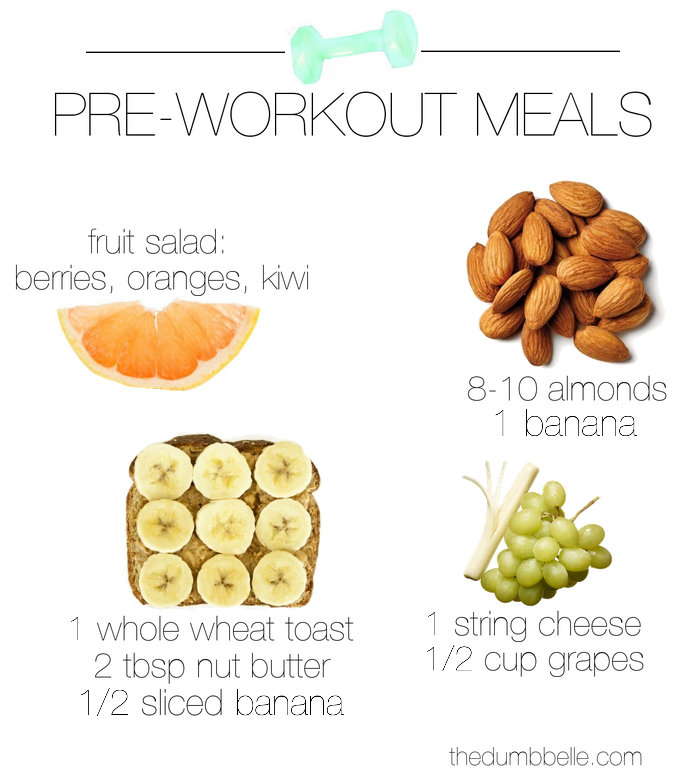 What you eat before exercising can make for a better workout and better results. It's important to never exercise on an empty stomach.
Make sure you eat at least 30 minutes before your workout. Try eating snacks high in carbs (your pre-workout BFF giving you the energy you need) and protein (repairs and builds muscle) and always be well hydrated. You want to keep it light, but full of energy.
♥ 1 whole wheat toast, 2 tbsp nut butter, 1/2 sliced banana
♥ 8-10 almonds, 1 banana
♥ 1/2 cup grapes, string cheese
♥ 1 whole wheat toast, 2 scrambled egg whites
♥ Greek yogurt, paired with trail mix (nut/dried fruit varieties)
All of these snacks will keep you from feeling too full and will provide the nutrients you need to help power you through your workouts.