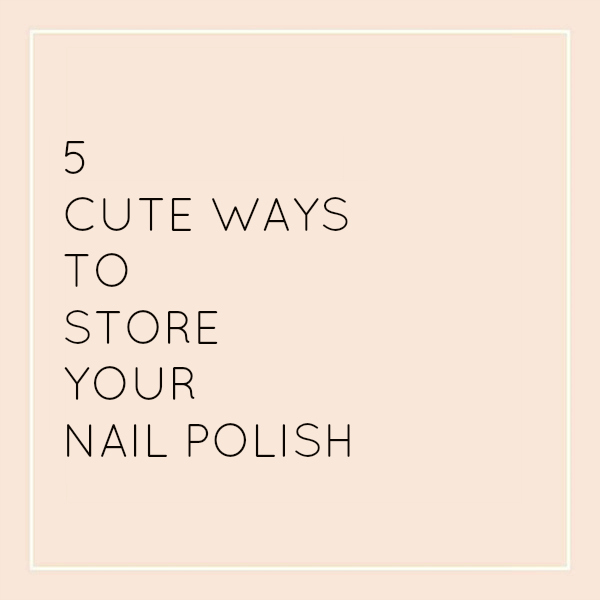 We spend so much on nail polishes and they deserve to be displayed in style! The problem with our growing collections, though, is that there's never anywhere to keep them.
The most important thing is being able to see each polish with ease. To keep them looking pretty, I definitely recommend sorting through your polishes and tossing oldies. Keep the colors you truly love and use.
With that out of the way, here are a few cute ideas to store your nail polish collection:
♡ In a clear glass jewelry box . . .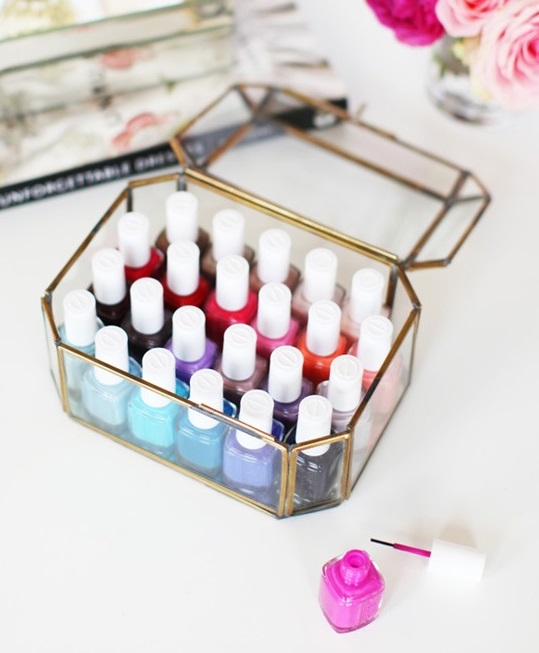 via dailymakeover

♡ On an acrylic tray . . .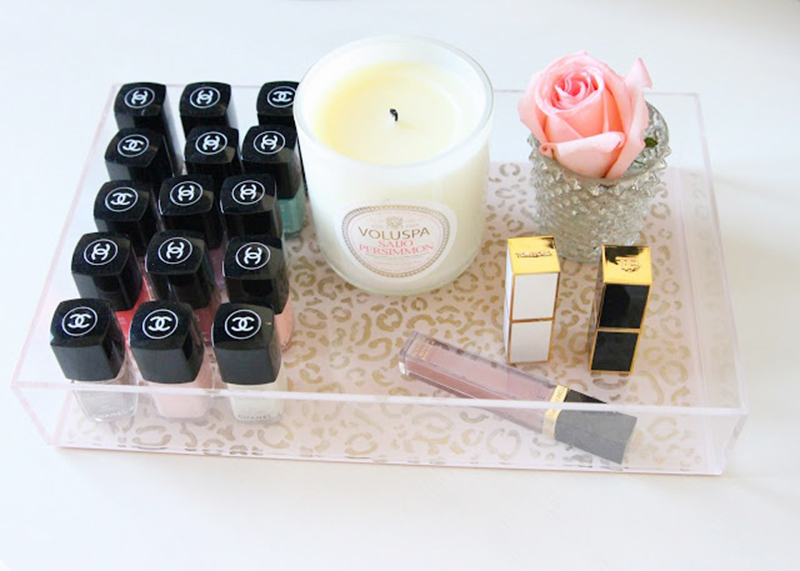 via superficial girls
♡ On a cake stand . . .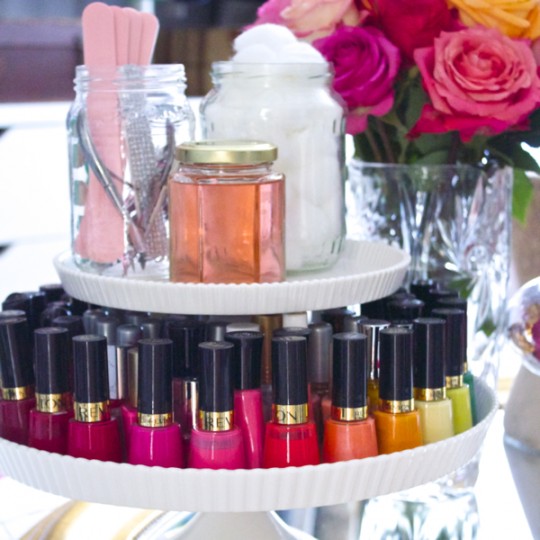 ♡ In a jar . . .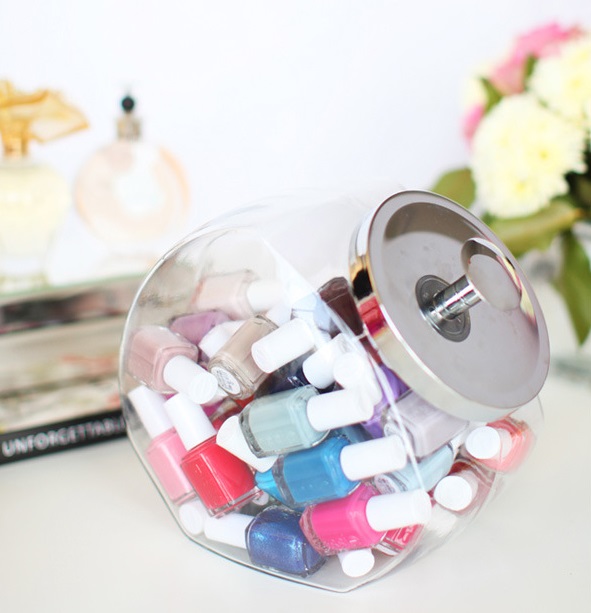 via dailymakeover
♡ Or in a traditional acrylic polish organizer.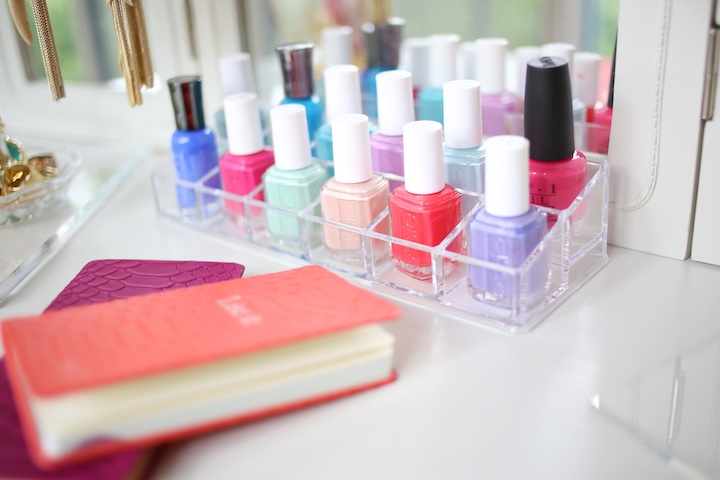 via haute off the rack
♡
How do you currently organize your polish collection?