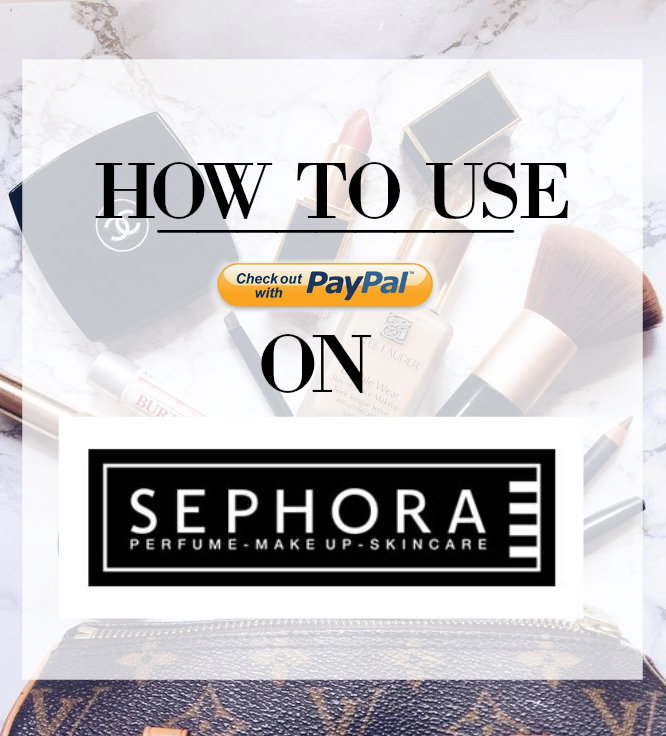 When I'm making a purchase online, 9 times out of 10 I use PayPal to pay for the item. It's secure, convenient, and being self-employed, I get paid via PayPal a lot.
I also tend to buy a lot of skin care and makeup products. Unfortunately, Sephora does not accept PayPal as a form of payment on regular orders. However, they DO let you use PayPal on Sephora to purchase gift cards or e-gift certificates!
Here is a little trick for using PayPal on Sephora.com through an e-gift card:
♡ First load up your shopping cart with the items you want. Go through the motions of "checking out" so you can see what the total will be with tax and shipping included. Always round up the number. If your total comes out to $42.33, you would buy an e-gift card for $43.
♡ Follow this link to purchase an e-gift card. Enter in that exact number of your order.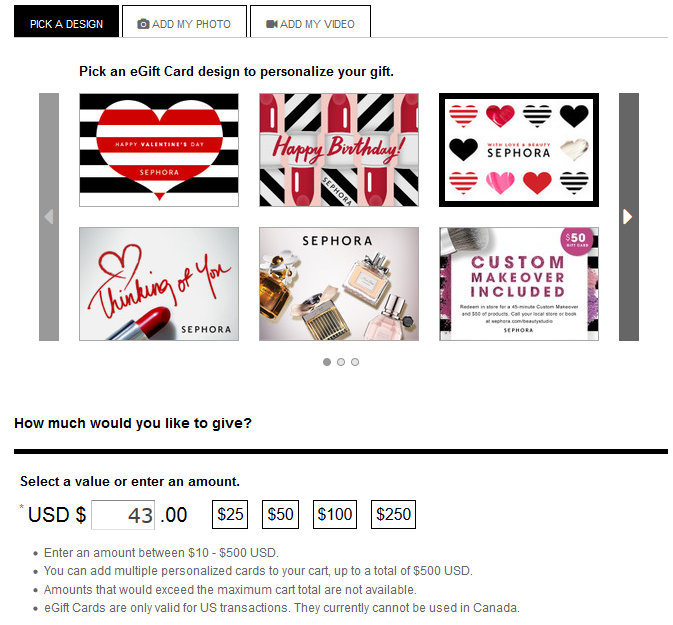 ♡ Fill out the recipient boxes with YOUR information, so the e-gift card goes to yourself :) And click "Add to Cart". Once you hit "Add to Cart", the option to check out with PayPal pops up.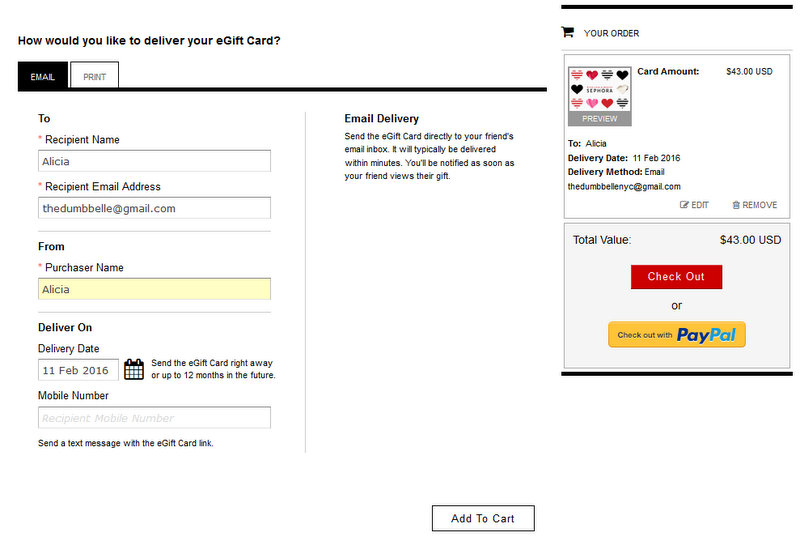 After paying through PayPal, check your e-mail for your gift card. Go back to your regular item check out on Sephora and enter in the gift card number and PIN.
That's it! This is super simple and only takes 5 minutes. Hope you found it helpful!