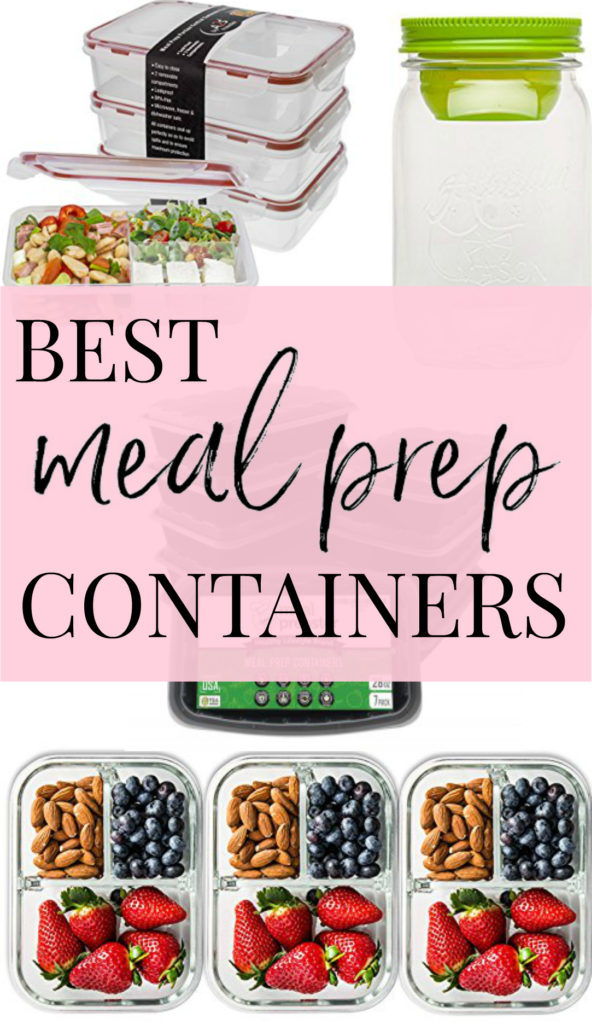 Best Fitness Meal Prep Containers for Healthy Living
Whether you work long hours, are motivated by certain fitness goals or spend most of your time chasing after babies, there are so many rewards of learning how to meal prep. Having healthy meals prepped and ready to go saves time and money. Plus, filling your fridge with lean, healthy meals will ensure you make good food decisions throughout the week. You are literally setting yourself up for success.
When you start to prep your meals, you quickly realize how important the actual meal prepping containers are. The best fitness meal prep containers will prevent spillage, leaky lids and microwave meltdowns. They'll also make mealtimes a whole lot easier.
Best Food Prep Containers . . .
It's smart to have a variety of food prepping containers for different types of meals.
Mason Jar Salads
One of the easiest ways to store a salad on-the-go is with a mason jar. I love these jars in particular because the lid doubles as a built-in dressing container!
Aladdin Classic Mason Salad Jar 34oz, Fern
Single Compartment Meal Prep Containers
I use single compartment containers for tomato sauce based dishes.
These MealPrepster containers are sturdy, stack easily and hold up pretty well.
They are BPA-free and dishwasher safe, though I like to hand wash mine.
MEAL PREPSTER Meal Prep Containers
Meal Prep Containers 2 Compartment
A 2 compartment meal prep container comes in handy when you don't want your sides touching your main dish.
This set of 20 containers are sturdy, convenient, and hold 32oz of food. For less than $1 per container, these microwave safe meal prep containers are a great way to start.
[20 Pack] 32 Oz. 2 Compartment Meal Prep Containers
3 Compartment Meal Prep Containers
How cute are these bento box containers? Cute and functional! The dividers (which are removable) on this set creates a perfectly portioned lunch or dinner. BPA-free and leak proof with a sturdy lid!
Bento Lunch Box 3pcs set – Meal Prep Containers Microwavable
Glass Meal Prep Containers
If the thought of plastic just isn't for you, these glass meal prep containers are the way to go.
I love these glass containers because they're durable, microwave and oven safe, with an airtight lid to keep food safe and secure. This little set also includes reusable cutlery.
Glass Meal Prep Food Storage Containers – 3 Compartment Container Set
When you have proper food prep storage containers, it makes the process so much easier!
Have you tried meal prepping yet?