Summer is quickly approaching and for me that means one thing: being at the beach as much as possible! With the intense heat, I'm always looking for a way to cool down. Sometimes cold water just doesn't cut it.
Homemade collagen popsicles are so easy to make and are the perfect alternative to the chemical-laden popsicles full of dyes at the grocery store. These beauty ice pops are made with skin loving ingredients like fresh fruit, collagen peptides and coconut water.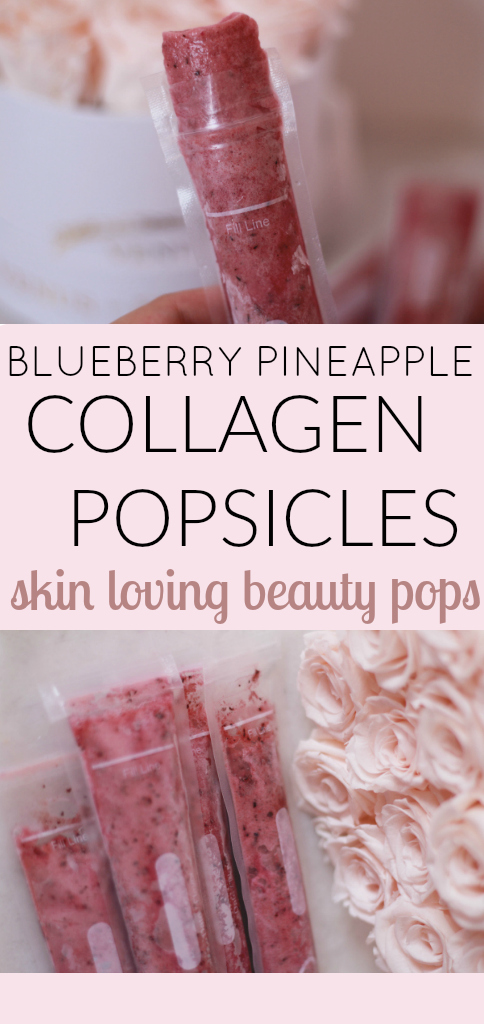 What You'll Need To Make Collagen Popsicles
Collagen is the most abundant protein in our body and it's what gives our skin a firm, plump appearance. It's no secret that as we age, we lose collagen, so it's important to invest in a good quality collagen powder.
When looking for a collagen supplement, look for types 1 & 3, as they make up 90% of the body's total collagen supply and are the most beneficial for skin, hair, nails and joints.
NeoCell is one of the best collagen brands out there, one that I've been using for over a year. I love their Super Collagen powder, which I used in these popsicles. Everyday, I also add a scoop of Super Collagen to my morning smoothie. My hair sheds less, complexion is clearer and my body feels much more awake.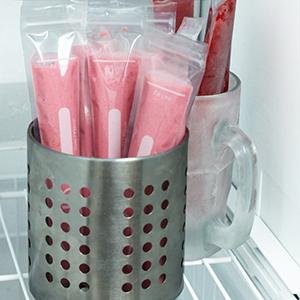 Zipzicle Zip-Top Ice Pop Pouch, 36-Pack
Instead of using the traditional popsicle molds with a wooden stick, I decided to use these Zipsicle ice popsicle sleeves. They are so adorable, easy to use and I'm kinda obsessed with them. Plus, they are the MOST travel-friendly popsicle mold around.
These baggies are also BPA-free and have a strong "ziplock" seal that is easy to open and close.
I've had no issues with any sort of leakage and when using a funnel, they are really easy to fill! I will be using these all summer!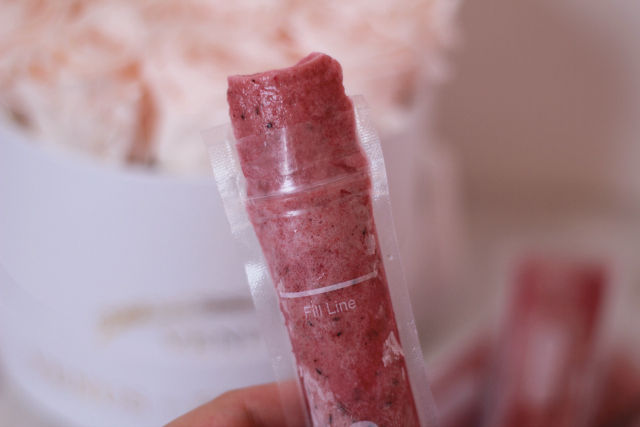 Blueberry Pineapple Collagen Popsicles
Loaded with antioxidants, collagen and vitamins A, C and E to help nourish your body from the inside out for gorgeous skin and hair.
Ingredients:
1/2 cup of fresh blueberries
1/2 cup of fresh pineapple
1 tablespoon honey
2 scoops collagen powder
3/4 cup coconut water (I love Vita Coco)
Instructions:
1. Combine all ingredients in a blender and puree until smooth.
2. Pour the mixture into your popsicle molds using a funnel like this one and zip close.
3. Freeze overnight. It's best to let them stand upright in a freezer-safe container or mug.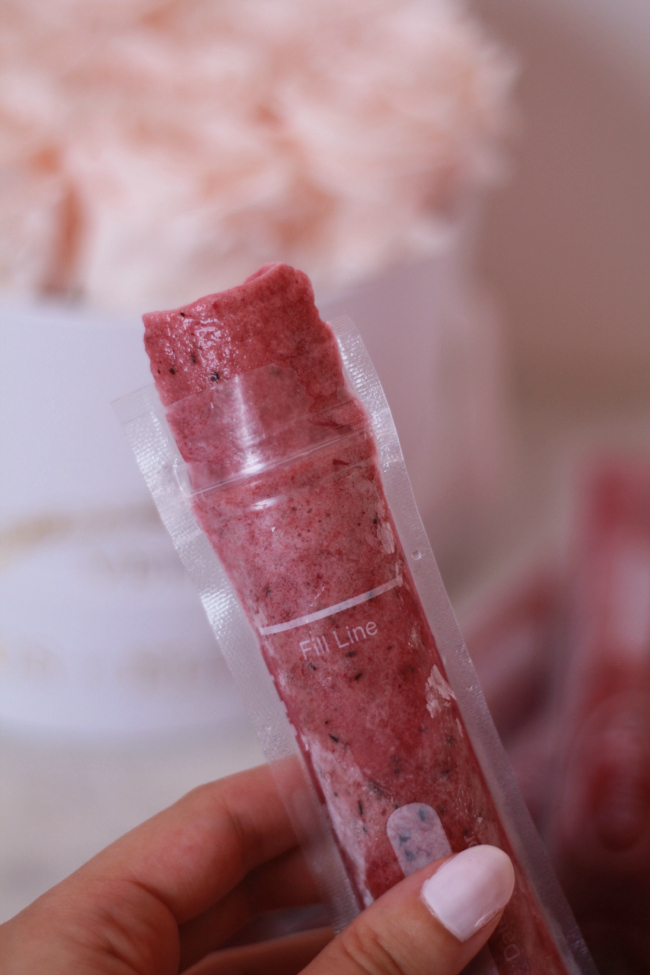 Refreshing, nutritious and great for your complexion aka a dream come true!
Will you try these collagen popsicles?