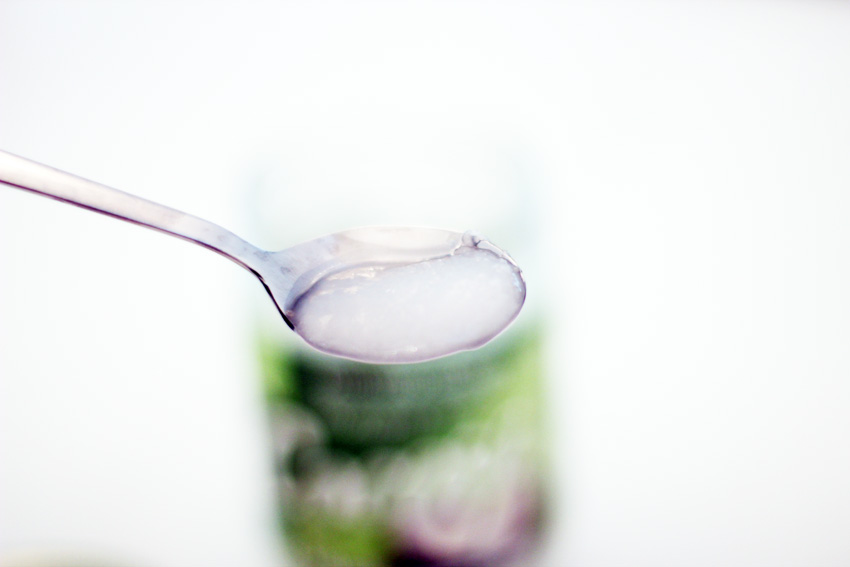 Oil pulling is a traditional Ayurvedic remedy that has been used for thousands of years. It's kind of like using an oil as mouthwash, except it helps detoxify your entire body. I've been
coconut oil pulling daily the past 2 weeks and have been impressed with the results.
Oil pulling attracts and removes the harmful bacteria living in your mouth, which causes cavities, tooth decay, plaque buildup and gingivitis. Each time you oil pull, you remove a large amount of this bacteria, which results in a prevention, and sometimes reversal, of these dental problems.
You will also notice your teeth much brighter, gums strengthened, and sinuses cleared.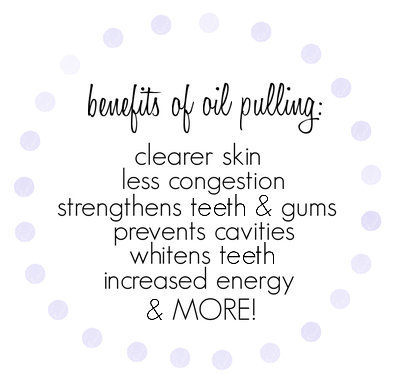 BEFORE YOU BEGIN
To oil pull, use your favorite unrefined, high quality oil (sesame, coconut, sunflower, olive.) I prefer using coconut oil because it has anti-inflammatory, antimicrobial, and enzymatic properties. It definitely took me a good week to get used to the taste and texture.
It's also best to oil pull on an empty stomach, first thing in the morning.
HOW TO OIL PULL
♥ Put 1/2 to 1 whole tablespoon in your mouth.
♥ Swish the oil around your mouth for 10-20 minutes, carefully pushing and pulling the oil around your gums and between your teeth. No gargling!
♥ Spit oil into a napkin & discard in the trash. You don't want to swallow it because it will be full of bacteria and nasty things. Never spit into the sink or toilet as it can clog drains. Follow this up by rinsing your mouth out with water and brushing your teeth.
If you use coconut oil like me, you'll want to liquify it first. You can also chew it in your mouth to get it to melt.
{photo}