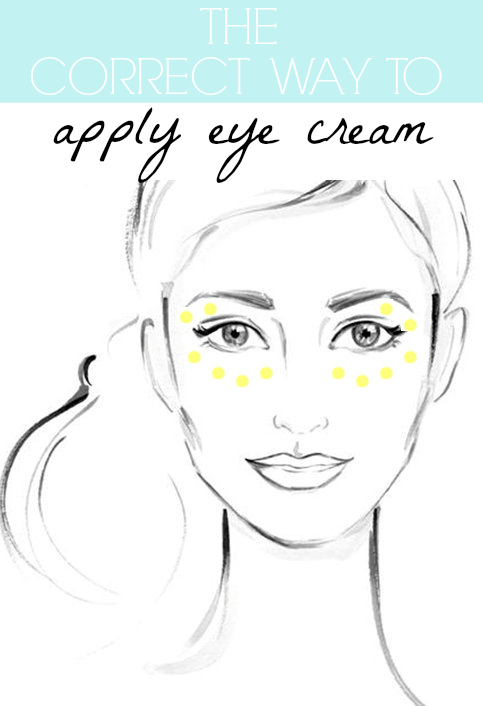 Instead of just knowing what you should be putting ON your skin, it's always good to know the proper way to actually apply the product, especially when you're using eye cream.
The skin under the eye is thin and much more delicate than the rest of the face. Pulling and rubbing are detrimental to the thin skin surrounding your eye and may cause long-term damage. Applying eye cream or gel improperly can actually cause puffy eyes, dark circles and irritation.
How To Apply Eye Cream The Correct Way . . .
With a clean finger, scoop a pea size amount for both eyes.
Using your ring finger, gently tap the product under the eye and underneath the brow, letting it melt into the skin.
Because eye cream travels as it seeps into your skin, you want to apply it 1/2 inch above your upper lashline (brow bone) and 1/2 inch below your lashline (the contour area of your eye). If you applied it directly on top of your crow's feet etc, it will travel into your eyes and irritate them, also causing unwanted baggage.
Applying the cream 1/2 inch above and below your lashlines will allow it to travel on its own and stop right where you need it to be! Just remember to always use your ring finger to apply and to be extra gentle.
Remember these tips the next time you reach for your eye cream/gel!