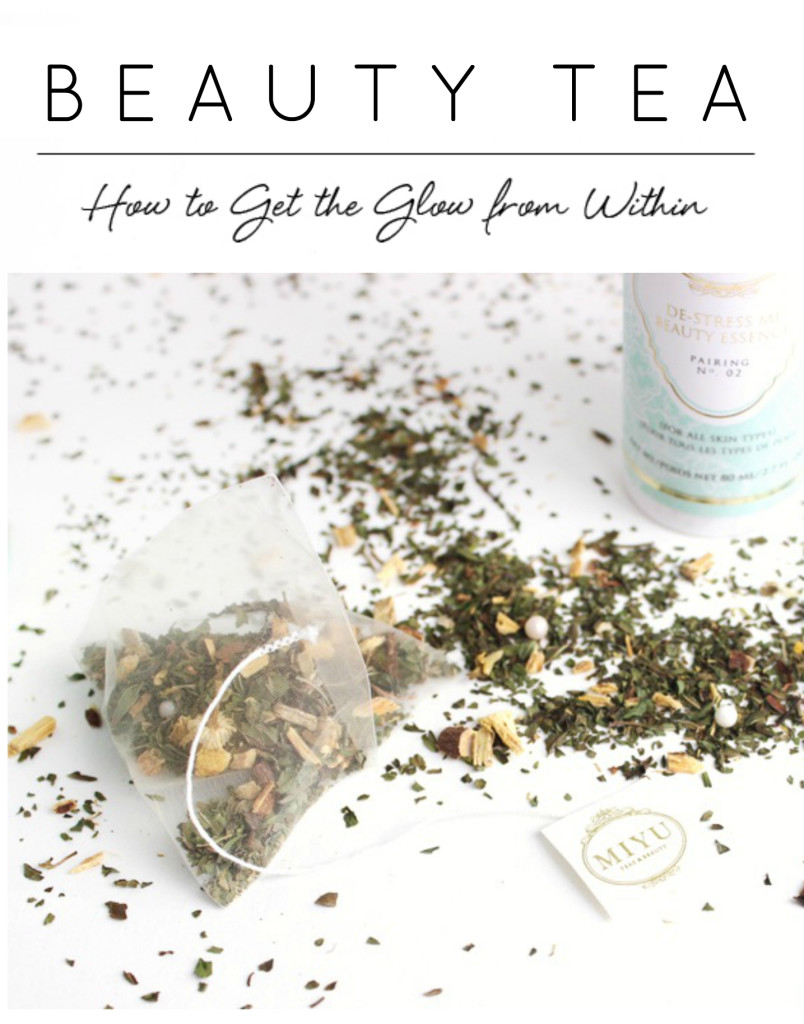 There are countless serums, creams and treatments we can apply to our skin, but sometimes what our skin really wants is from the inside. The root cause of any skin problem is mostly internal; it's your body's way of telling you that something within needs to be regulated.
From eczema to acne, herbs have the ability to heal. Tea can be relaxing and detoxifying, but they're also a powerful way to achieve healthier, glowing skin and provide the same benefits as a traditional clay mask… without getting your hands dirty.
Beauty teas that will have you feeling and looking your best . . .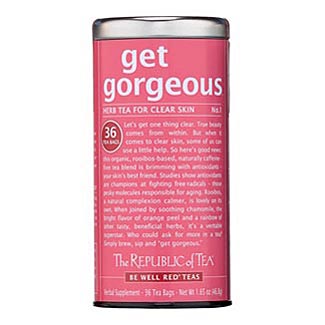 The Republic of Tea Get Gorgeous Tea

This organic, rooibos-based, naturally caffeine-free tea blend is brimming with antioxidants (and a smooth hibiscus flavor!) – your complexion's best friend in the fight against free radicals, pollutants, and other aging factors.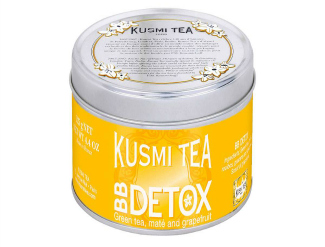 Kusmi Tea BB Detox

First came BB creams, now the very first BB tea. This sweet beauty beverage contains a combination of maté and green tea to boost toxin removal, along with dandelion, rooibos and grapefruit, which will improve your skin's appearance.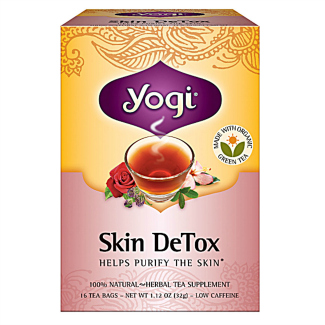 Yogi Skin Detox

Rose petal and hibiscus soothe the skin, while organic green tea supplies antioxidants to promote rejuvenation. Burdock, yellow dock, and red clover support the liver, promote cleansing…
and a healthy glow!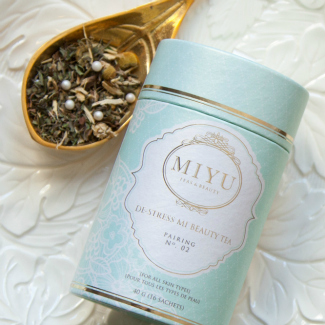 MIYU Beauty de-stress mi beauty tea
Stress can take a toll on your complexion, but this herbal tea provides a dose of calmness-in-a-cup.
Get your glow back by sipping on this blend of peppermint, licorice and chamomile, which boast anti-inflammatory properties for calming stressed skin.
♡
Along with a healthy skin care regimen, the beauty teas above simply work with your body. They're easy to integrate into your wellness routine and will have you looking and feeling fresher than ever.
What are some of your favorite teas with beauty benefits? I'd love to know!