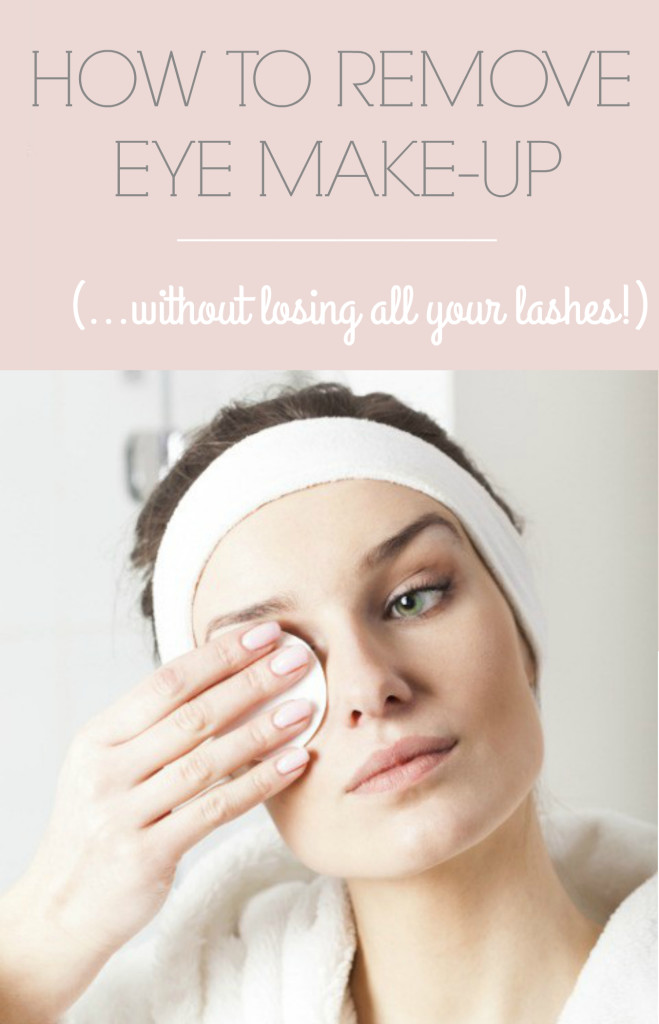 Since the skin around the eye area is so delicate and prone to wrinkles, it's super important to remove eye makeup the correct way. Forcefully rubbing eye makeup remover all over your lids will only result in lash fallout and irritated skin — the exact opposite of what we want!
How to remove eye makeup without losing all your lashes . . .
♡ Using a light touch, soak a cotton ball or cotton pad in remover or oil and PRESS it onto the lid, holding it onto the lid for a minute, then gently wipe.
This is the best and most efficient way to remove your eye-makeup – false lashes included! It softens and loosens the make-up, allowing it to come off really quickly and easily without any harsh rubbing or pulling.
The best removers break down pigment and rinse off easily, without intense scrubbing. These are a few great ones:
You can also use coconut oil:
♡ After removing eye make-up, it's time to hydrate. Dab on your favorite eye cream using your ring finger and this method.
♡ I always finish by moisturizing my lashes with castor oil. This helps grow them!

♡

Do you have a favorite eye make-up remover to use? What is it?