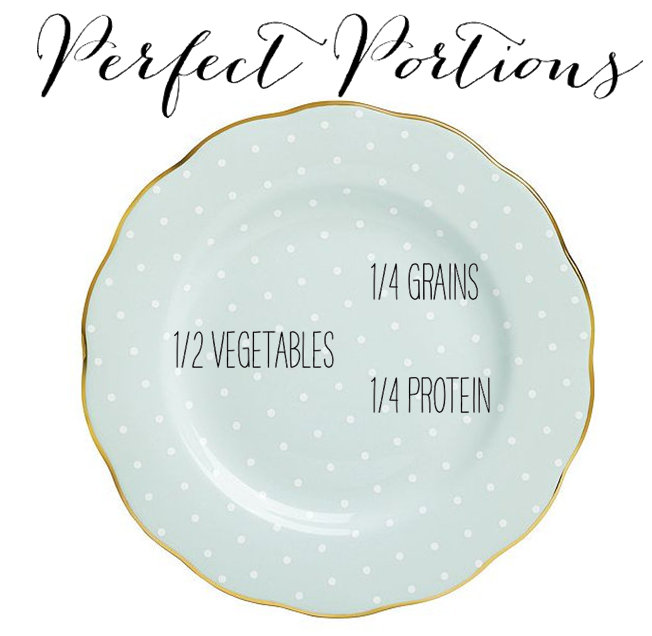 I have a tendency to pile food on my plate, especially when it comes to starchy vegetables, so keeping the keys to a perfectly portioned plate in mind will take the guess work out of portion size, leaving a healthy, balanced plate of goodness.
♡ 1/2 plate vegetables
First, fill half your plate with leafy greens and non-starchy vegetables. A mix of salads, Brussels sprouts, kale, broccoli (my favorite), carrots & tomatoes are all great choices.
♡ 1/4 plate grains
Half a cup of cooked, starchy carbohydrates, whole grains or legumes is all you need to fill your quarter-plate portion. Options include pasta, brown rice, quinoa, beans, potatoes, corn.
♡ 1/4 plate protein
For the remaining forth of your plate, choose a palm sized portion of healthy protein. Quality proteins include lean chicken, turkey, salmon, eggs.
Polka Dot Plate: Macy's