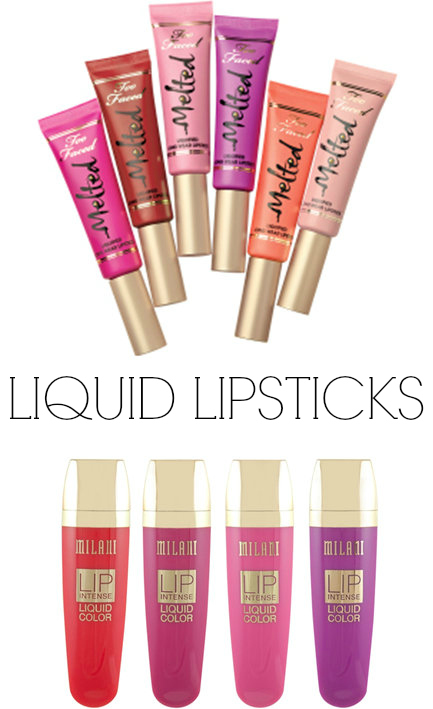 A liquid lipstick has the high shine of a gloss, lasting power of a lip stain, and saturated color of a lipstick…and they're ALL the rage right now. I'm loving Too Faced Melted, OCC Lip Tars, and of course, NYX lip creams!
From drugstore to high end, there are quite a few options. Take a look…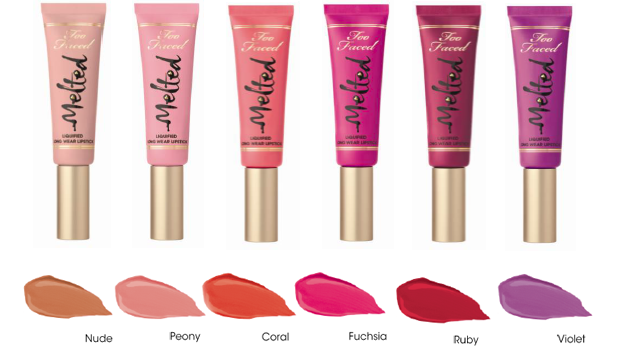 Too Faced Melted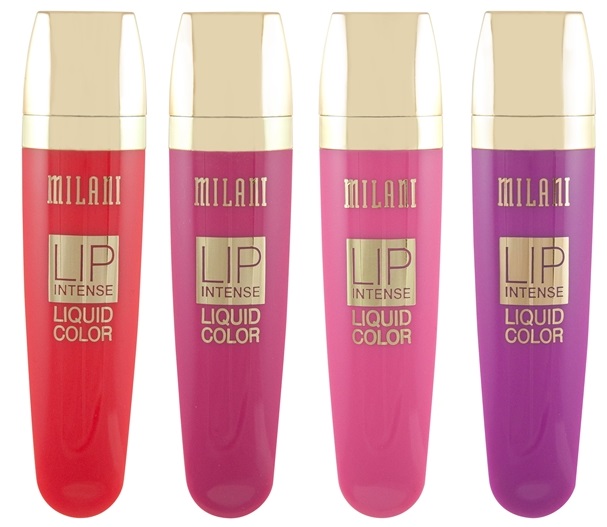 Milani Lip Intense Liquid Color
With all of these choices, you'll definitely be able to find your perfect liquid lipstick!