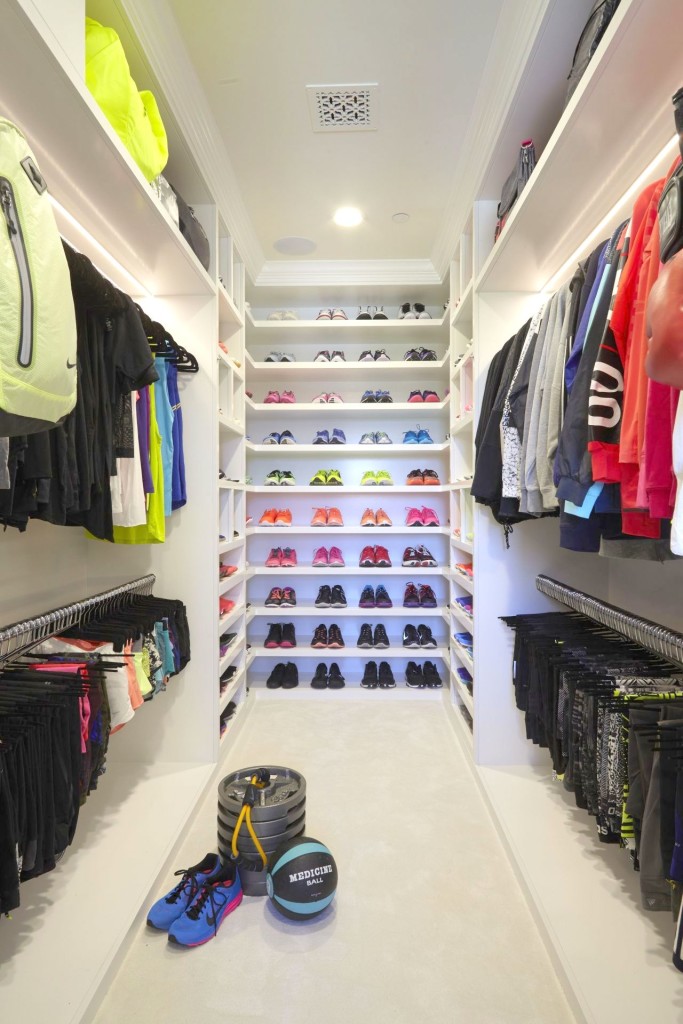 We have regular closets, super walk-in closets, shoe closets, dressers and drawers devoted to beauty and make-up storage — but how about a complete FITNESS closet? When I saw photo's of Khloe Kardashian fitness closet, I knew I had to share it — it's too amazing not to!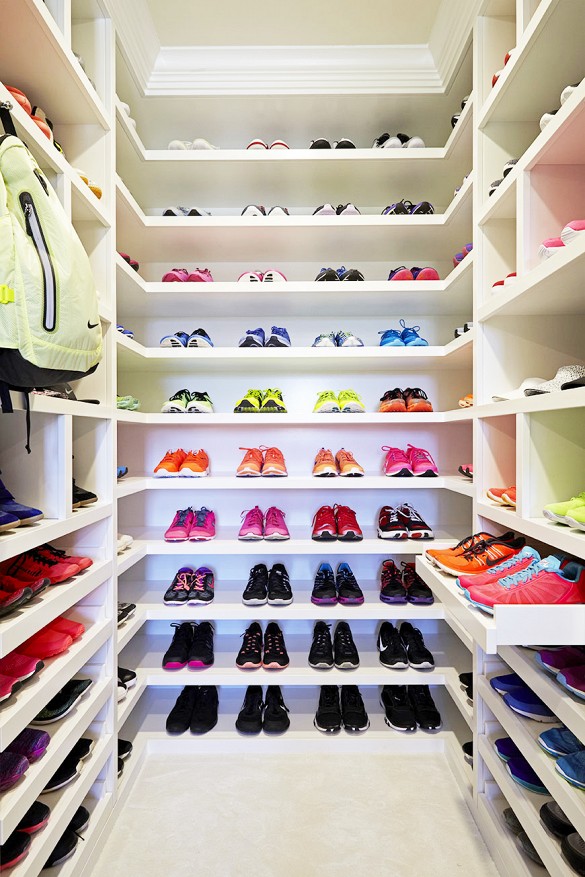 The 150-square-foot space, designed by celebrity closet designer Lisa Adams of LA Closet Design, houses dozens of pairs of sneakers, sports bras, clothing in all colors of the rainbow, fitness equipment and sweatbands.
The kind of organization that puts Victoria's Secret to shame!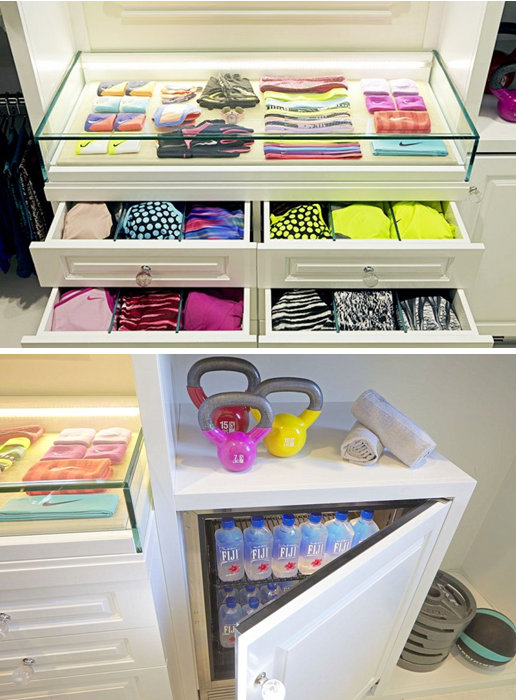 OK, so a closet this size dedicated to fitness might be a bit unrealistic. How about a bureau or a dresser, though?
Imagine how motivated you might feel to exercise when you see brightly colored workout gear and sneakers all lined up and ready to go. Visual cues are definitely a wake up call to your brain!