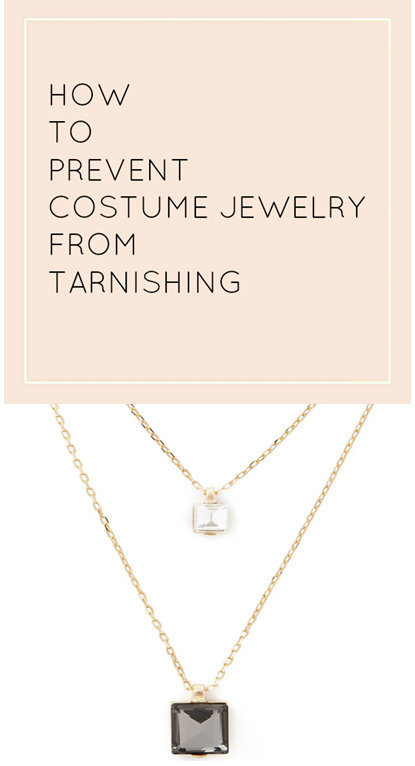 When we think of costume jewelry, we usually think of them as throw-away pieces that will last less than a year. I can tell you though, that doesn't have to be the case.
There are a few simple things you can do to keep costume jewelry from tarnishing or even turning your skin green!
Here are a few solutions:
♡ To keep your costume jewelry looking new, store the items in a zip lock bag in your jewelry box. The air will not get to it, therefore keeping it tarnish-free.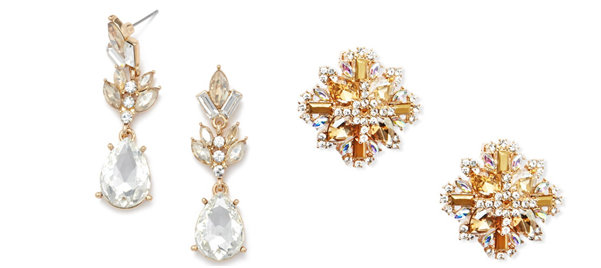 ♡ With just a bottle of clear nail polish (not top coat!), you can easily prevent tarnish and green skin! Just paint a coat or two of clear nail polish over your pieces. It's a pretty foolproof solution!
♡ Keep your items in a gold and silver safe keeper box; it will also work for costume jewelry.

Do you have a favorite way to take care of your costume jewelry?
I'd love to hear all about it!
♡♡♡♡ Another great tip to use the clear polish: when you have jewelry (or a phone case, or a DIY manicure) with small crystals, you can use the clear nail polish to keep them from falling out. Again, just paint a layer or two of clear polish on top and it will keep your bling in place!