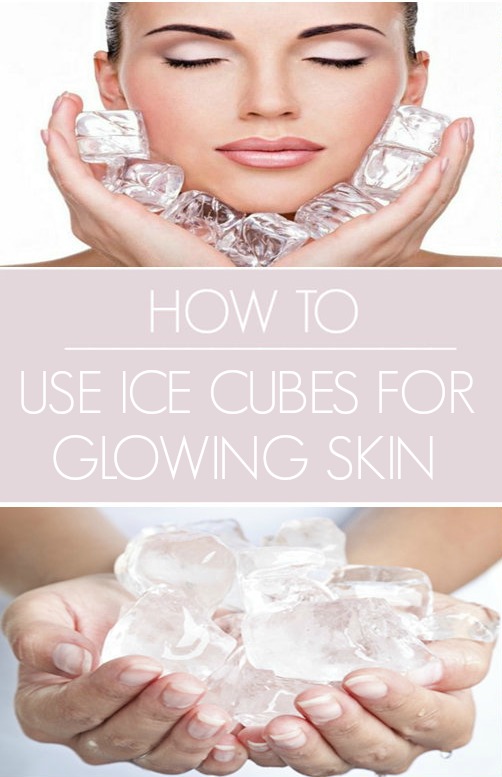 A simple ice cube can do real wonders for your complexion. It wasn't until my esthetician taught me this trick that I saw firsthand the benefits of adding this step into my routine. In a week, lingering redness on my face had gone down drastically and my skin became much more even. My pores are also much, much less visible, which is amazing.
Beauty benefits of icing your skin . . .
♡ Smooth skin. Smooths and tightens skin by toning it, helps with congested skin, unclogs pores, prevents wrinkles.
♡ Blemish control. Slows inflammation to decrease size and amount of blemishes.
♡ Improves overall blood circulation. Reduces redness, swelling, puffy skin; gives the skin a healthier glow.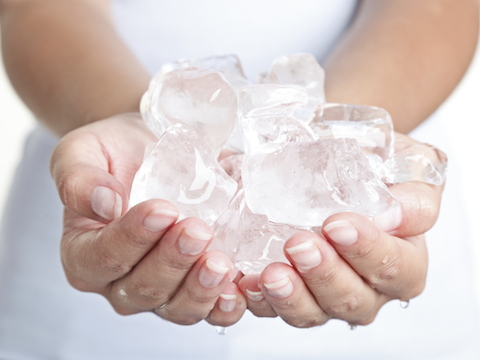 How to use an ice cube for a better complexion . . .
Icing your skin doesn't take much effort and can be done morning and/or evening.
Here's what you do:
♡ First, cleanse your face.
♡ Next, take an ice cube or wrap one in a paper towel (recommended for sensitive skin types) — and gently and quickly massage the ice cube around your face using circular movements. Go along the forehead and nose, along the chin and jaw line, up the cheeks. Do this for about a minute or two! *Avoid under eye area as this is the most delicate area of the face.*
♡ Finish up with the next steps of your routine.
Tips to keep in mind . . .
♡ Be careful not to hold the ice cube on ANY area for too long – this can freeze/burn the skin.
♡ Try to let the ice cube drip drops on face dry naturally.
♡ If you apply the ice without covering it and feel it's too cold to hold, wear a latex glove.
♡ Don't use an ice cube straight from the freezer. Let it 'thaw' a bit.
♡
Have you ever tried icing your face? Would you?
<