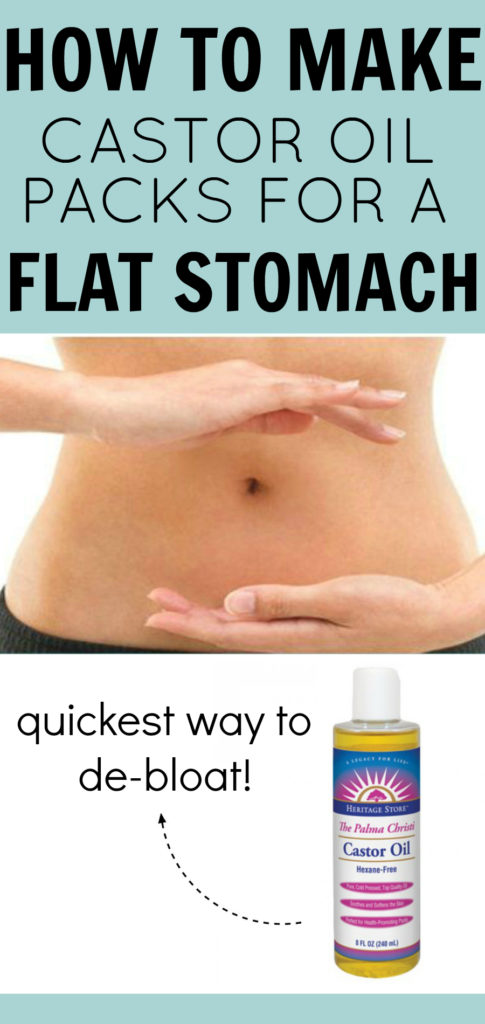 How to Make Castor Oil Packs for a Flat Stomach
Looking for glowing skin, a flatter stomach and healthier insides (sans the laxative effect)? Enter: castor oil packs. I discovered how to make castor oil packs a few years ago while researching the best oils for hair growth and I've quickly fallen in love with castor oil as an all-in-one health and beauty remedy.
Castor oil is a very thick and extremely healing oil that dates back thousands of years. Derived from castor seeds, this powerful oil (packed with rinoleic acid) has the ability to improve lymph circulation, eliminate toxins and heal inflammation.
If you're looking for a quick way to de-bloat your stomach, making a castor oil pack is your best bet!
The Best Kind of Castor Oil to Use
Heritage Store Castor Oil, 16 Ounce
Always opt for cold-pressed castor oil, hexane-free and pure. You want the yellow oil (not red).
I love to use the Heritage Store brand! It's one of the best quality castor oil brands I've ever used and you can get it at a great price.
How to Make Castor Oil Packs
Castor oil packs are made with several layers of flannel and cold-pressed castor oil. The process is a little tedious and can be messy at first, but once you get the hang of it and feel the results, you'll know it's been worth it!
Supplies needed:
– cold-pressed castor oil
– wool flannel cloth (a piece large enough to cover your abdomen or liver area)
– electric heating pad or hot water bottle
– plastic bag or plastic wrap
– an old towel
– loungewear you don't mind getting stained! (it will stain)
I've also found this easy Castor Oil Packs kit, which includes the castor oil, flannel and a clean-up towelette.
Heritage Store Castor Oil Pack Kit
Castor Oil Packs How To:
1. Fold your piece of flannel into 3 layers; soak the cloth in castor oil. While lying on an old towel or sheet, place the saturated cloth on the abdomen.
2. Cover the pack with plastic wrap, ensuring all fabric and oil is covered.
3. Place the electric heating pad over the pack. Let it sit for 45-60 minutes. Use this time to relax! Read a book, pray, catch up on television, whatever suits you.
4. When the time is up, remove all of the layers carefully and set aside. Clean the abdomen area with water and a bit of baking soda to remove excess oil from your skin.
5. Relax, drink lots of water and keep well-hydrated after.
Important: Always consult with a doctor or naturopath to make sure that this natural remedy is ok for you! It should NOT be used if pregnant, menstruating (pre-period cramps are fine!) or if struggling with a medical condition.
♡
It's a fact that when your gut is healthy, then you are most likely also feeling healthy and strong. Making castor oil packs a few times a month will help get you there.
Have you ever done a castor oil pack? Would you give it a try?