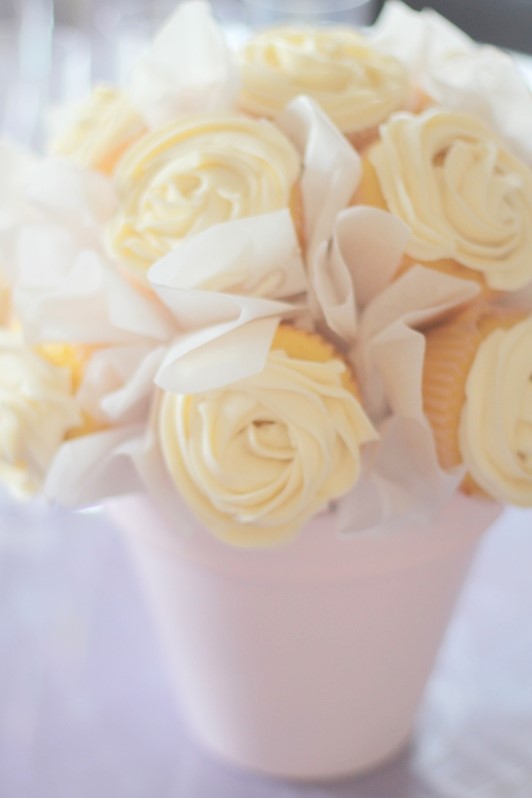 I've really been wanting to make a cupcake bouquet & I found the perfect reason. I made one for Mother's Day and it was such a hit! Beautiful, yet delicious and very impressive!
HOW TO MAKE A CUPCAKE BOUQUET . . .
You will need:
favorite cupcakes, favorite icing, flower pot, styrofoam ball that fits snug inside (purchased at Michael's for $3 with a coupon), toothpicks, tissue paper.
To assemble:
♡ Place styrofoam ball firmly into flower pot. Place 2 toothpicks in each area where you'd want a cupcake. For the sides, place toothpicks at 45° angle, otherwise cupcakes will begin to slide off.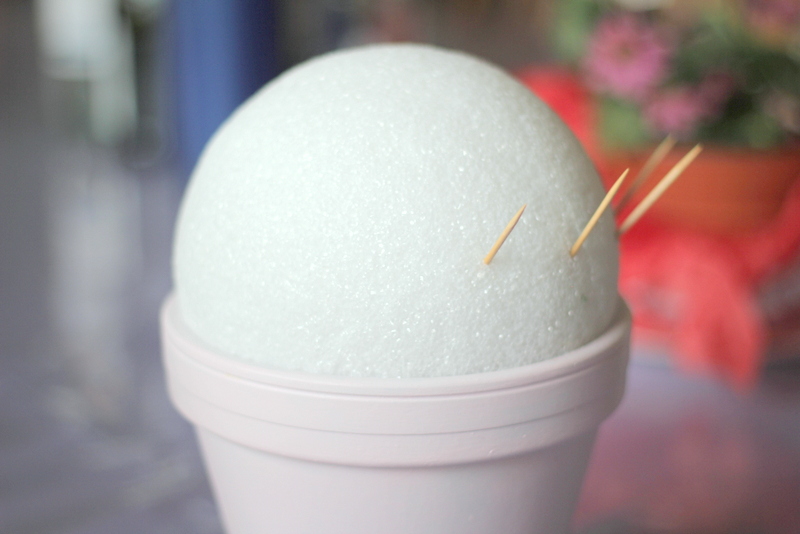 ♡ Gently slide each cupcake onto allotted toothpicks, adjusting as needed. Place them as close together as you can!
♡ To fill in extra spaces, cut small strips of tissue paper, fold into accordians, pinching the bottom of the fold. Place in between cupcakes, using tape if needed. Cover all open areas with your tissue paper "leaves."
& that's pretty much it! Looks much harder than it is.
For the icing, I used this classic buttercream. It's delicious!
You want the icing to be slightly stiff. If it's too soft, your roses will not hold up. I piped them with a Wilton 1M tip and this technique.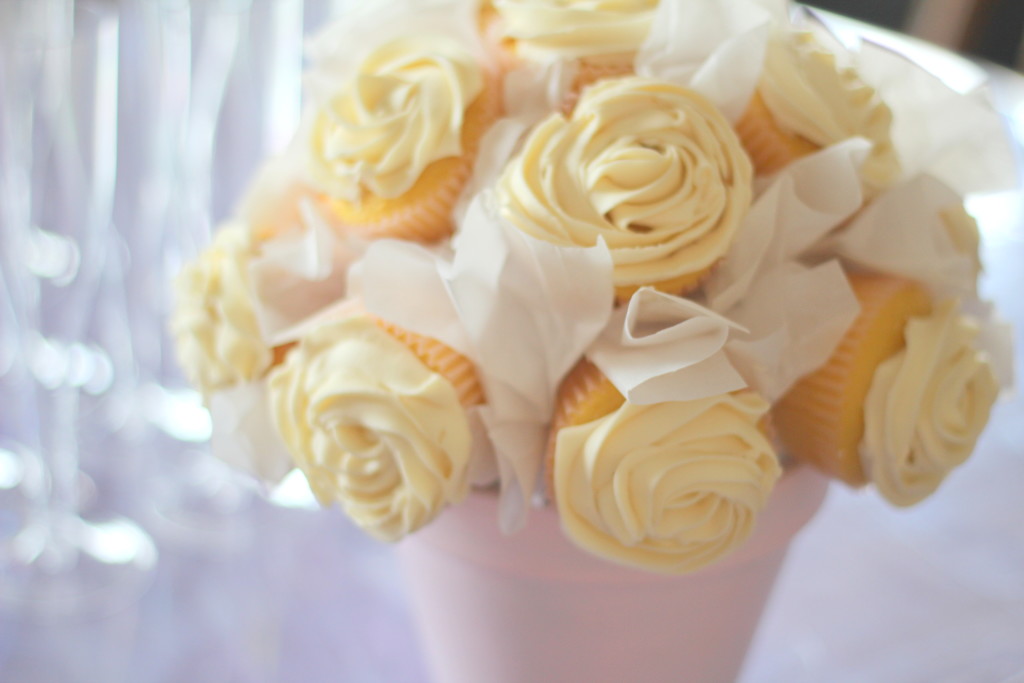 A cupcake bouquet is great for any special occasion & makes a very pretty centerpiece!