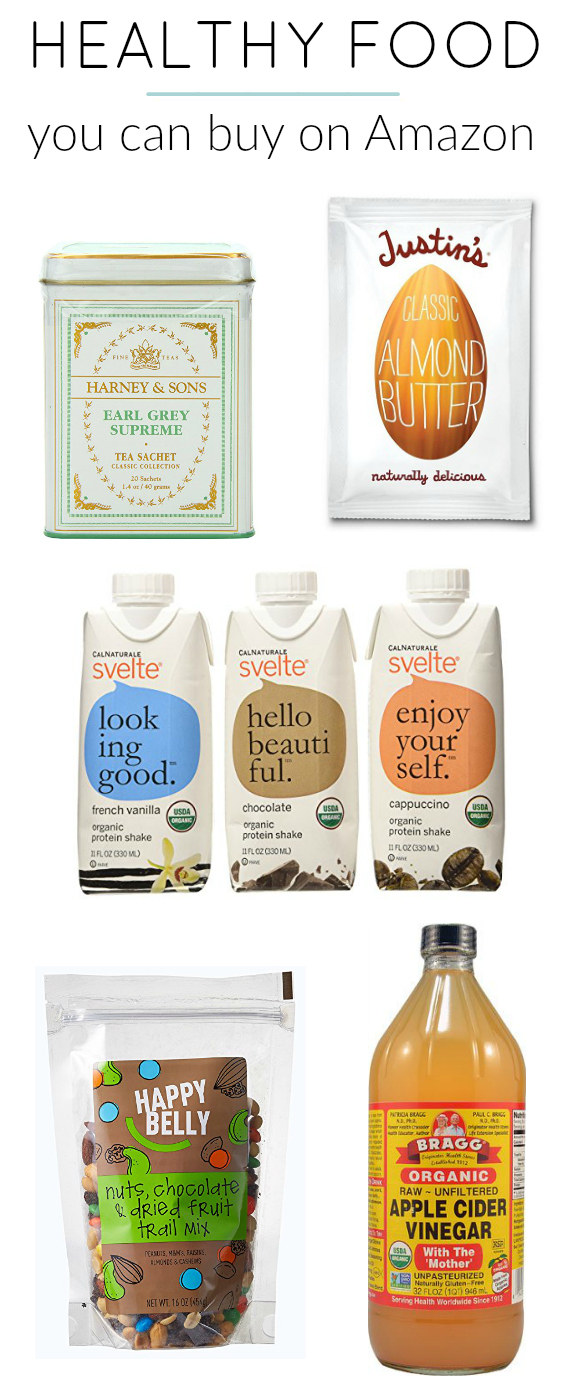 7 Healthy Snacks You Can Buy on Amazon
One of my favorite things about online shopping is that nowadays it isn't limited to just clothing. Before I purchase anything, I look it up online and 9 times out of 10, that's where I end up getting it! Whether it's tech, beauty, health supplements, books. Now, thanks to Amazon PrimePantry, food is on my online shopping list.
Here are 7 healthy snacks you can buy on Amazon. Most of these items are travel friendly and healthy snacks on the go, because that's how I do things! I love being able to carry treats in my bag.
When you're a member of Amazon Prime, you also get access to Amazon PrimePantry, which features thousands of groceries and everyday household essentials. You can try Amazon Prime with a 30 day FREE trial!
I myself started with the free trial.
Harney & Sons Black Tea, Earl Grey Supreme, 20 Sachets
To de-stress at night, I like to wind down with a cup of tea. Harney & Sons is one of my favorite tea brands and I ONLY buy them off Amazon. Keep your favorite flavor in your purse and ask for hot water when dining out.
SkinnyPop Popcorn, Original, 0.65 Ounce (Pack of 30)
Another thing I love at night while watching my shows: popcorn. SkinnyPop is one of my favorite brands – tasty AND good for you. These single servings are so convenient!
Happy Belly Nuts, Chocolate & Dried Fruit Trail Mix, 16 ounce, Pack of 2
This next item is exclusive for Amazon Prime
(I don't know how I lived without Prime) members only, but it's great. Basic recipe of m&m's, raisins, peanuts and cashews. But the name says it all: your belly will be very happy!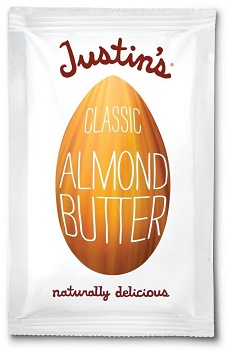 Justin's Nut Butter Natural Classic Almond Butter 10 Count Squeeze Packs, 11.5-Ounce Boxes (Pack of 3)
Another on-the-go staple: Justin's Almond Butter. High in protein and good fats, these are the perfect snack to throw in your purse. Pair with crackers or add some to an apple!
CalNaturale Svelte Organic Protein Shake, Variety Pack, 11 Ounce (Pack of 12)
I'm a big protein shake drinker and I have a bunch of favorites. This brand is one of them. Creamy, filling, organic and gluten-free. I always opt for the chocolate flavor.
Mamma Chia Squeeze Organic Vitality Snack, Blackberry Bliss, 4 Count (Pack of 6) (2.38kg)
These Mamma Chia squeeze packets fit perfectly in purses and gym bags and are full of Omega-3's, antioxidants, protein and fiber. Go-to flavors: Blackberry Bliss and Strawberry Banana.
Bragg Organic Raw Apple Cider Vinegar — 32 fl oz – 2 pc
Not travel friendly, but a must-have in my pantry and life! ACV has so many amazing benefits and the possibilities are endless. I add two tablespoons to my water everyday to glow from the inside out.
Do you have any favorite healthy snacks you can buy online? What are they?