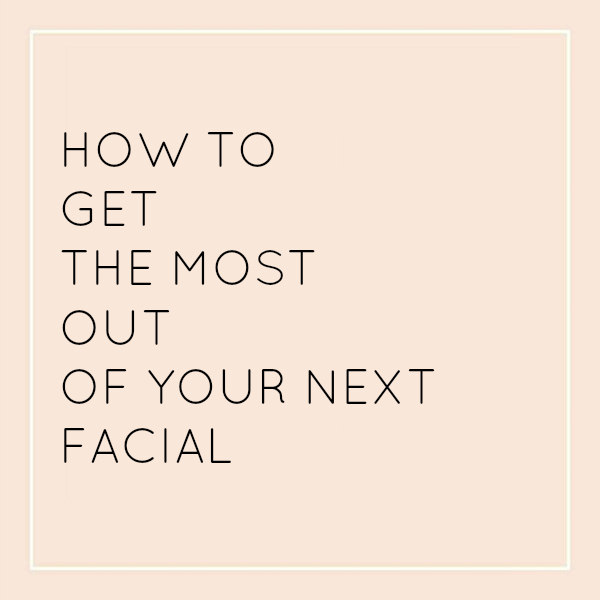 The past few months I have been getting monthly facials. They are a must in my book. They keep your skin smoother, glowing, and when it comes to extractions, there's nothing better than an esthetician who knows exactly what they're doing.
However, with the upkeep and expense ($$), you want to make sure you are getting the most out of your facial treatments.
Before you go . . .
♡ Avoid exfoliation 3-4 days prior.
Exfoliation tends to be a big part of the treatment, so you don't want to over-sensitize your skin by exfoliating before your appointment. It is best to avoid using any scrubs, acids, and retinol products in the days leading up to a treatment.
♡ Perform your normal routine.
Your skin will be properly and thoroughly cleansed during your facial, so show up to the appointment having performed your normal routine — whether this means having a full face of makeup or none at all.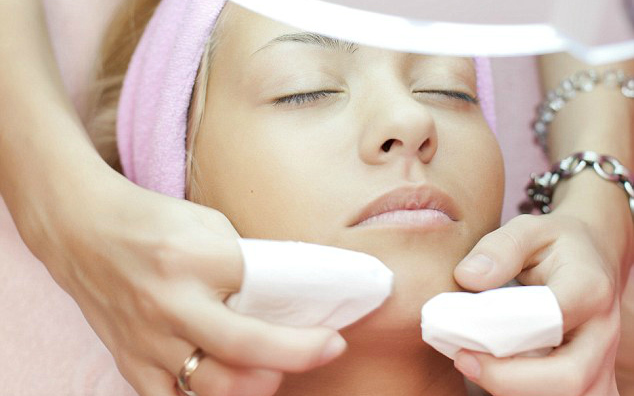 During . . .
♡ Be honest.
Be honest about your current skin are routine & share with your esthetician what products you are currently using. Bring a list.
♡ Ask questions about your skin & what is bothering you.
A good esthetician will walk you through each step of the treatment and what they're doing to your face, but make sure to ask, ask, ask any questions you may have.
And afterwards . . .
♡ Follow up advice.
Depending on the type of facial you had, you will most likely experience redness immediately after. Again, ask your esthetician how to handle it.
♡ Give your skin room to breathe.
Avoid make-up! Your skin should feel so clean after a facial; enjoy the rest of your day (or 2) make-up free, and give your skin room to breathe and relax. At all times, including post-facial, you should apply a wide spectrum sunscreen with a 25 SPF minimum.
♡

If you enjoyed your facial, book another one! Over time, facials can help to keep your skin clean, clear, and healthy. If you're ready to become a regular, space your appointments anywhere from two weeks to a month apart.