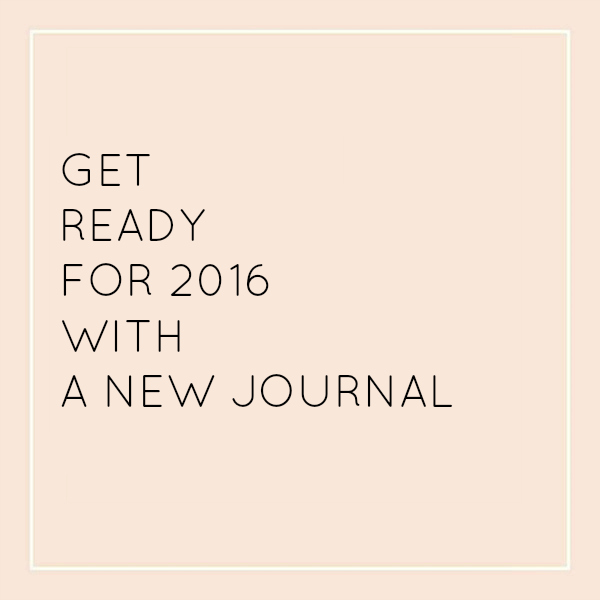 I have always been the type of person to keep a detailed journal and I'm definitely known to make a to-do list for just about everything. I especially love beginning a new year (or even a new age) with a fresh diary and planner.
Not only am I more likely to remember something if I physically write it down, but just getting my thoughts out on paper really give me peace of mind. Writing things down leads to even deeper understanding and, I hope, wisdom.
Clarifying your thinking and setting goals for yourself are some of the many benefits of keeping a journal/planner and sticking to it.
Here are some cute 2016 options I've found for you: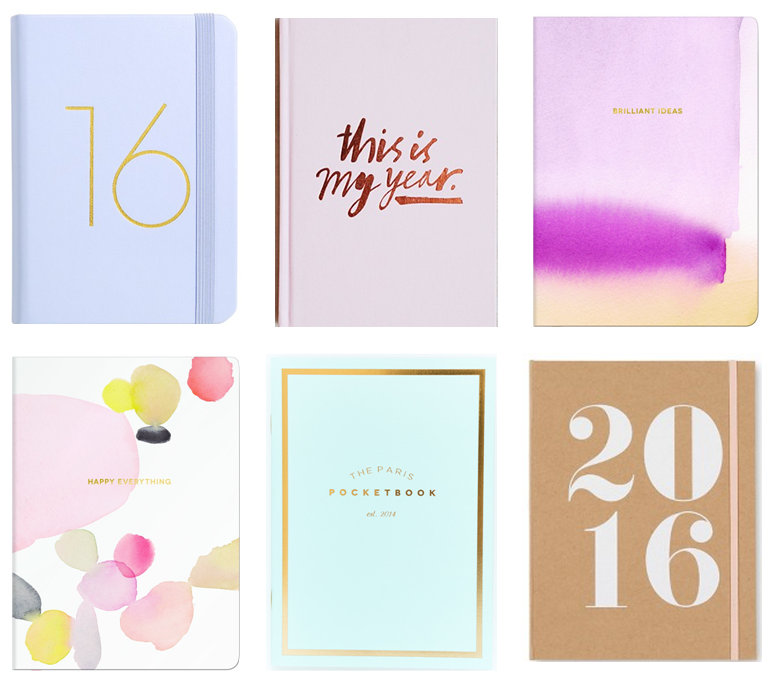 Top
2016 A6 DAILY LEATHER DIARY
Mi Goals – Bianca Cash 2016 Diary
FRINGE STUDIO Brilliant Ideas
Bottom
FRINGE STUDIO Happy Everything

MINT PARIS POCKETBOOK (for jotting down ideas on-the-go)
Sugar Paper Planner 2016
♡
Do you keep a journal? Or a planner?
Have you gotten one picked out yet for the new year?