Raise your hand if you're obsessed with Amazon! At least once a week an Amazon Prime package arrives to my door. With a huge selection of products and being able to receive an item super fast, it's my favorite site to shop.
My favorite things to buy right now are books (lots and lots of books!) and fitness products, so I've rounded up some of my favorite fitness finds – all for under $60! Check them out!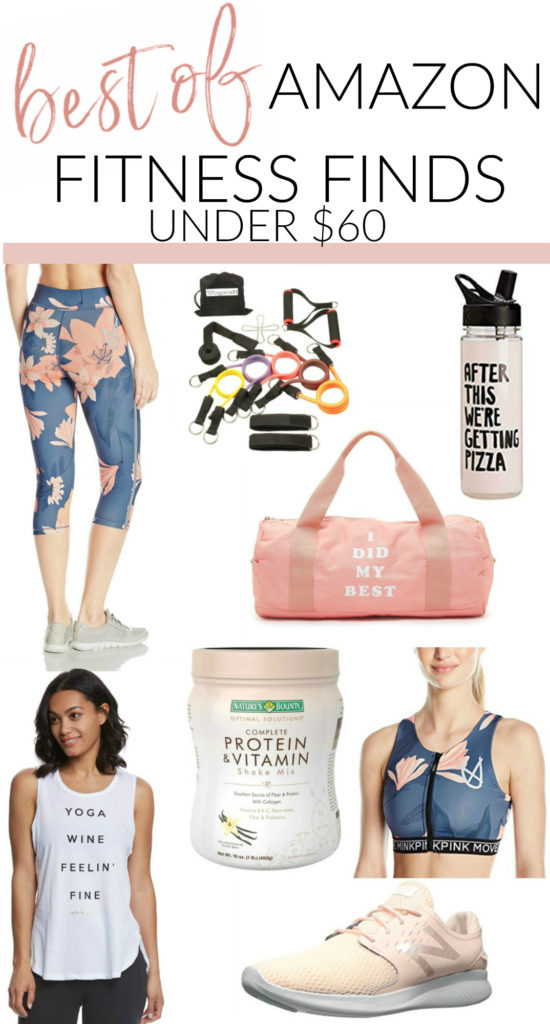 After This We're Getting Pizza Water Bottle
Nature's Bounty Protein Powder
MINKPINK Midnight Romance Sports Bra
Blush New Balance Running Sneakers
What's your favorite thing to buy on Amazon?