Get in shape at home with these home gym equipment essentials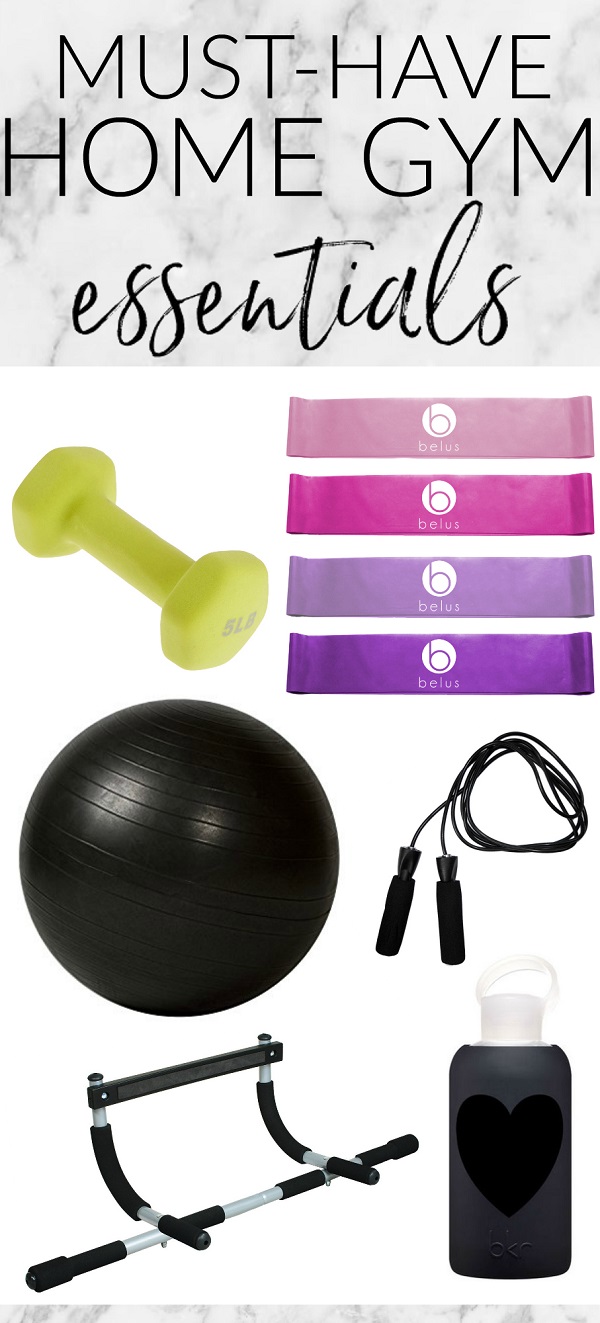 Most people think the only way to get a good workout in is to join the gym. That is so not true! Whether you're down for cardio or a weight training session, you can absolutely see results at home.
Creating the perfect home gym isn't as hard as it seems. By investing in a few good pieces, you'll be able to skip out on that monthly gym membership, save a few dollars and stay fit and healthy on your own terms.
So how do you go about creating the perfect haven for health and fitness? Start with a few basic, high-quality home gym essentials. When building a home gym, purchase what you'll use the most FIRST and add pieces as you go.
9 Essentials for a Home Gym
Your first purchase should be a yoga mat! A yoga mat is a MUST to provide comfort and padding for your joints; exercising without one will surely feel like torture. You don't want to be sweating all over your carpet or busting your knees on a hard floor.
A foam roller is your body's best friend, especially after a tough workout. I absolutely swear by them for back pain and to keep my body flexible and feeling great. Your body (and tight muscles) will thank you! This foam roller is one of the best on the market.
Using a jump rope is an excellent form of calorie-burning cardio. You can burn as many as 100 calories in just 10 minutes of jumping!
Ziyue Fitness Jump Rope Premium Speed Rope
Resistance bands
There is no better way to activate your glutes than with resistance bands. I love using them to isolate my glute muscles because they dramatically shape and lift the butt! I use these loop resistance bands and cable resistance bands for various moves like donkey kicks, hip thrusts and crab walks.
From chest and shoulders to biceps and triceps, dumbbells can be used for a wide array of exercises. This 20-pound dumbbell set (2-pound, 3-pound and 5-pound sizes) is the perfect way to add resistance to your training, while burning calories and building strength. Each pair of weights comes in a different color, so it's easy to quickly grab the amount of weight you want and get started.
AmazonBasics 20-Pound Dumbbell Set with Stand
A stability ball is another must have for any at-home gym. It's one of the best tools out there to target your abs. You can do so many exercises with this type of ball and of course, it's great for stability, balance and agility.
Black Mountain Products Professional Grade Stability Ball
There is no better way to work your upper body than with a pull up bar. This at-home pull up bar makes it easy to incorporate back and chest work into your routine.
Iron Gym Total Upper Body Workout Bar
An aerobic high step is a great addition to any home gym and can be used for calf raises, pushups and tricep dips. I especially love using one for step ups. You can also purchase extra risers for added height.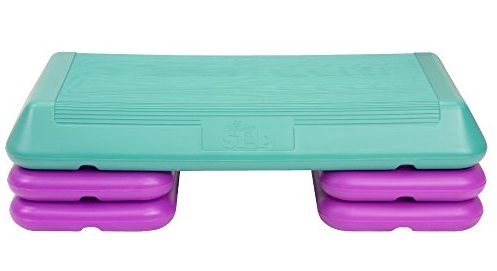 The Step Original Aerobic Platform
aka the cutest way to keep yourself hydrated throughout your workout!
Remember, you don't need a gym membership to be fit and healthy! Plus, if you travel a lot, many of the items on the list are extremely portable.
What's your favorite piece of home gym equipment?