This post is sponsored by BabbleBoxx.com on behalf of Nad's.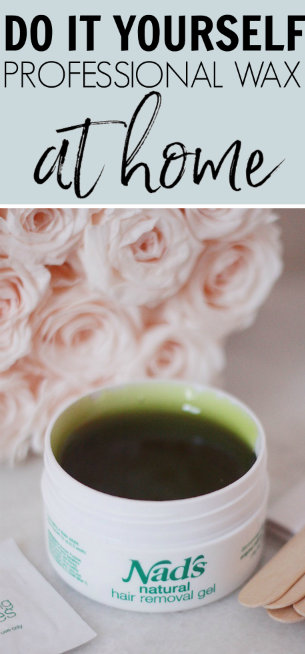 Despite being a smooth skin fanatic, I've never gotten a professional wax; I've always just been a shaver. However, being that I am an Italian girl with dark hair, within 2 days I'll already be feeling stubble on my legs.
I have a 2 week vacation coming up and really don't want to be shaving every other day, so I decided to finally give waxing a try. I'm so glad I did! If you don't have the budget for a wax at the salon, you're in luck because this post outlines how I gave myself a DIY wax at home!
First things first, you need an at-home waxing kit. I am using Nad's Natural Hair Removal Gel Kit because it's the best of the best. Nad's was created in 1992, a time when no one really talked about removing unwanted hair. This Australian-based family-owned company is renowned as THE hair removal innovators for women and men around the world! Knowing this, I felt I was in good hands.
Ingredients are really important to me, so I was pleasantly surprised to learn that Nad's gel wax is made with natural ingredients including sugar, water, date extract, honey, vinegar and lemon. It's a gentle, hypoallergenic, dermatologically tested formula that works for all body areas and skin types. Hair is removed from the root with long lasting results (up to 8 weeks) aka perfect before a long vacation.
The kit also includes reusable cotton strips, cleansing wipes, wooden applicators, PLUS Nad's Soothing Body Balm for post-wax use – everything you need for gorgeous, smooth skin.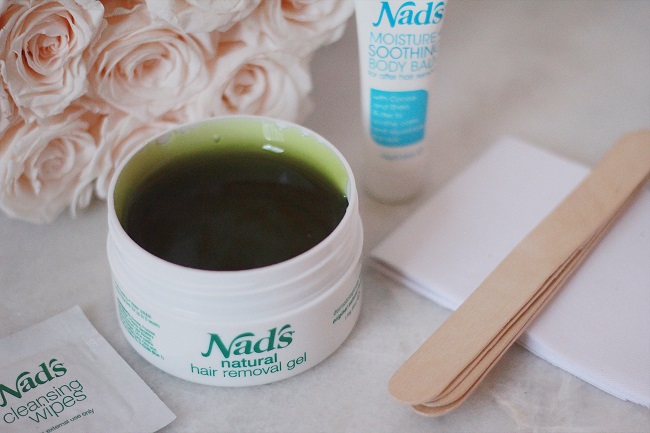 My experience…
Nad's Natural Hair Removal gel wax is a no-heat (so no microwaving!) formula, which made it so easy to use. This original formula, which has remained unchanged since it was created, warms with your body heat when applied and easily washes away with water.
After using this kit, I am impressed by how smooth my skin is and how little effort it took to achieve. I think we all assume waxing is going to hurt like crazy, but the comfort level was tolerable. Seeing the hair on the strip, plus feeling the smooth results, was satisfying and makes it all worth it!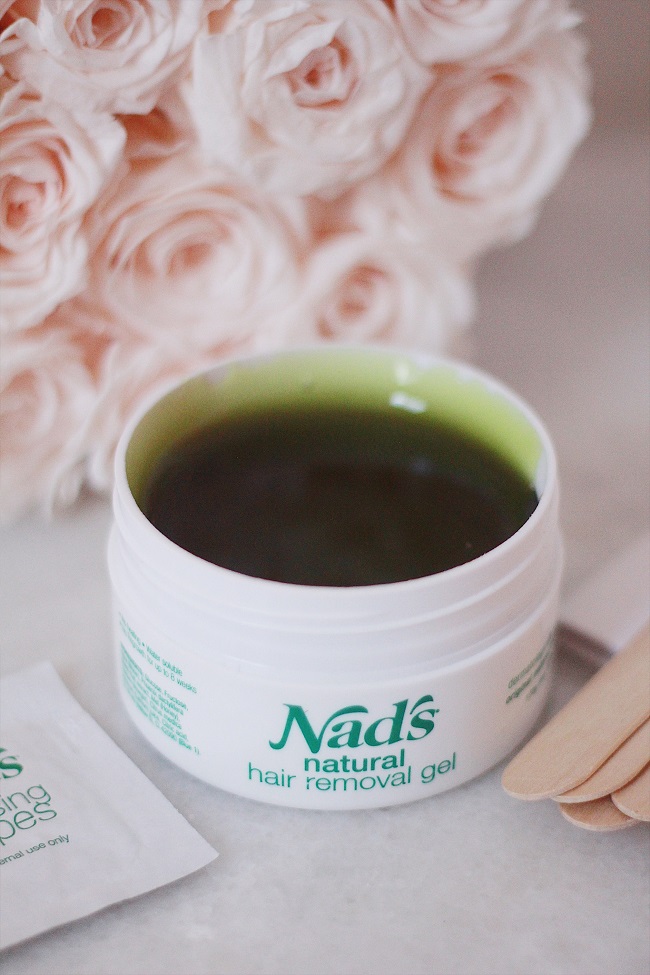 If you're looking for an easy, natural way to remove unwanted hair at home, check out Nad's website for more information and to find the product in store!