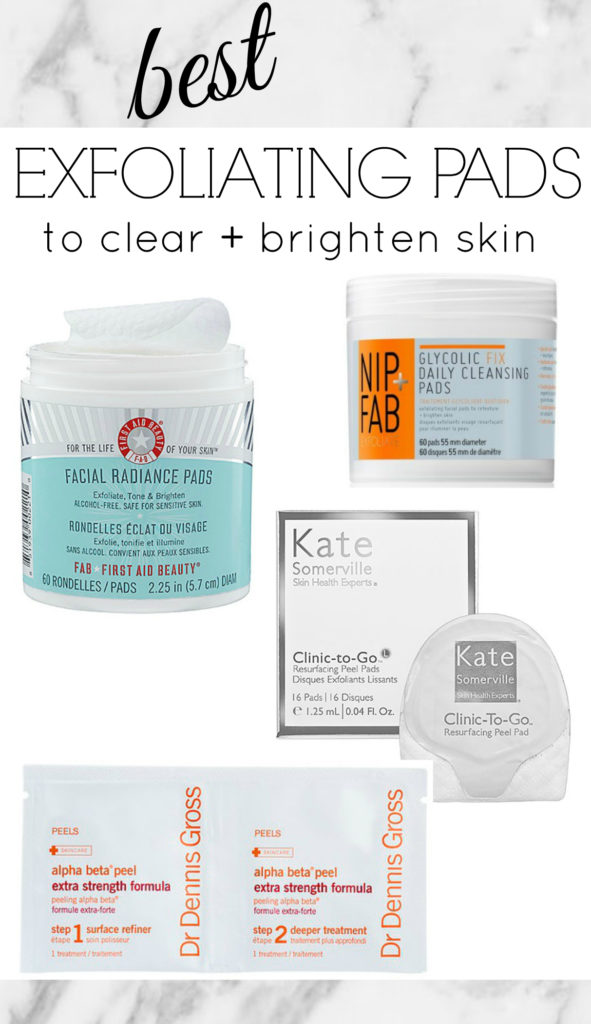 Best Exfoliating Pads for Brighter Skin
If you're looking for a clearer, cleaner, glowing complexion — and who isn't? — exfoliating is the #1 thing you can do that will make the biggest difference. By getting rid of built-up dead skin cells, you'll see brighter skin, fewer breakouts, and a smoother texture.
Chemical exfoliants, in my opinion, are the best choice when it comes to removing the layer of cells that accumulate on the surface of your skin. These include AHA's (such as glycolic and lactic) or BHA's (salicylic acid).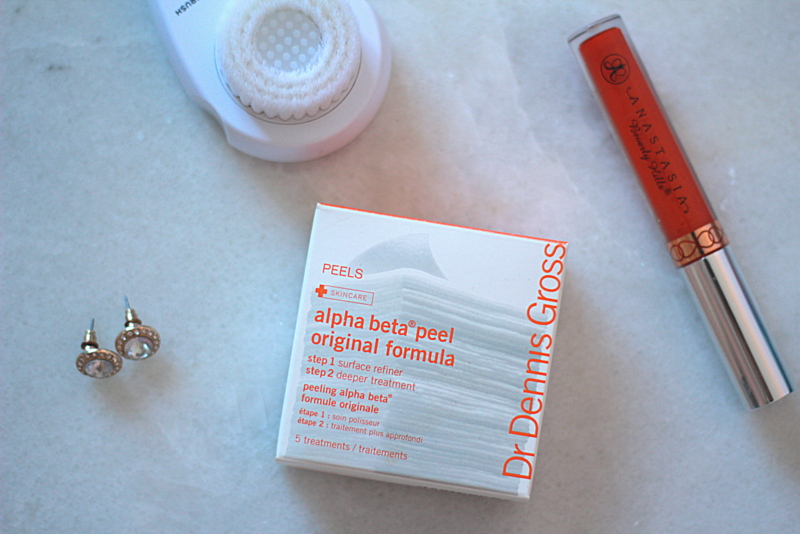 With just a swipe of a pad, you can give yourself a mini-chemical exfoliation at home. It's such an easy way to achieve healthier skin in mere minutes. The best part is – no matter your age, your skin will benefit.
What I love about using exfoliating pads is they are infused with the perfect amount of acid and often contain other hydrating ingredients that will benefit your skin. Some of them are even gentle enough for daily use.
Here are a few of the best exfoliating pads for brighter, healthier skin:
Current favorite: Dr. Dennis Gross Alpha Beta Daily Peel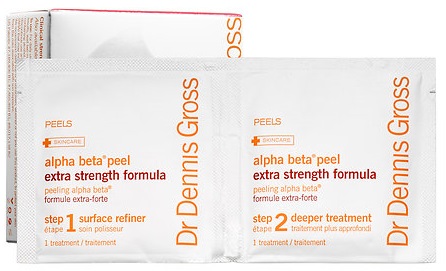 Dr. Dennis Gross Skincare Alpha Beta Universal Daily Peel, 30 Packettes
This is a 2-step peel system. Step one is packed with powerful, yet gentle exfoliating acids. Step two nourishes and keeps skin balanced. Improves texture, scars, fine lines, etc.
More great options: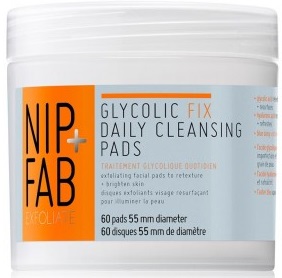 Nip + Fab Glycolic Fix Daily Cleansing Pads, 60 pads
Contains 2.8% glycolic acid, which is great for beginners. There's also hyaluronic acid and witch hazel in these to hydrate and tone.
Once you have gotten used to those, Nip + Fab also offers the Nip + Fab Glycolic Fix Night Pads Extreme. In these, you get glycolic acid, salicylic acid, and lactic acid. Both items are affordable and provide REAL results.
First Aid Beauty Facial Radiance Pads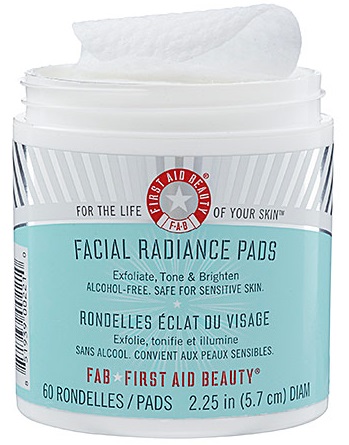 First Aid Beauty Facial Radiance Pads-60 ct.
Excellent for those with sensitive skin or if you're brand new to acids.
CANE + AUSTIN Retexturizing Treatment Pads, 60 Count
I LOVE these Cane + Austin pads; they do exactly what they say! Resurfaces skin, evens skin tone, clears bumps – all in one swipe!
Kate Somerville Clinic-To-Go Resurfacing Peel Pads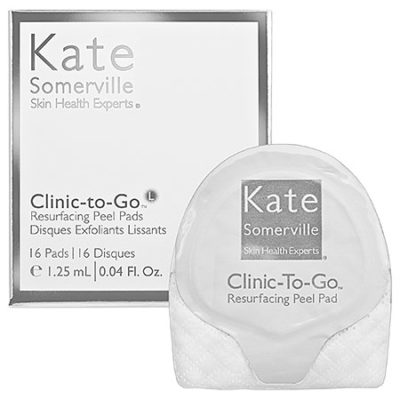 Kate Somerville Clinic-to-Go Resurfacing Peel Pads – 16 count
These resurfacing peel pads, formulated with lactic acid, uncover smooth skin in as little as 28 days. They reduce the appearance of pores, fine lines, and acne scarring while brightening the complexion.
Do you use exfoliating pads? Which is your favorite?
Remember: if you're exfoliating more often with these convenient pads, make sure you stay consistent with daily sunscreen!
Now, go get your glow!