This post contains a PR sample. As always, I only promote products I use and love!
Collagen is the most abundant protein in our body and it's what gives our skin a firm, plump appearance. It's no secret that as we age, we lose collagen, but I've read we can stop producing it as early as 25! This natural decline in our body can lead to a slow and steady weakening of joints, wrinkles in our skin and even hair loss.
Don't worry though, there are ways to boost collagen and the best way to do it is internally through diet and supplements.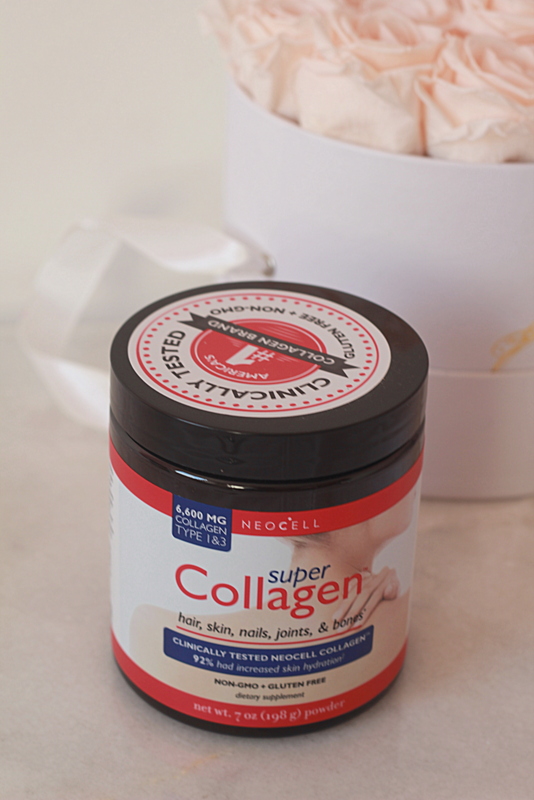 This goes without saying, but the more hydrated you are, the better environment you create for your skin (and collagen production) to thrive. Keep up your fresh water intake and never skimp out on using moisturizer.
Vitamin C fruits and vegetables are natural sources of collagen production. Try to include citrus fruits like oranges, strawberries and lemons and dark leafy greens (kale, spinach, broccoli) into your diet.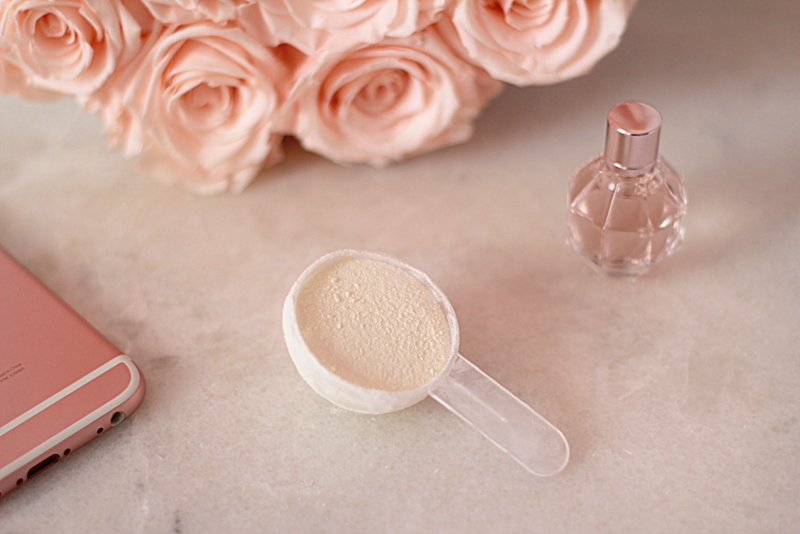 Supplements can also help boost collagen from the inside out. When looking for a collagen supplement, look for types 1 & 3, as they make up 90% of the body's total collagen supply and are the most beneficial for skin, hair, nails, joints and bones.
NeoCell is one of the best collagen brands out there, one that I've been using for a year. I started with their capsules, but have recently switched to powder form. Everyday, I add a scoop of NeoCell Super Collagen powder to my morning smoothie. I've been doing this a few weeks now with great results. My hair is shedding way less, complexion is clearer and my body feels much more awake.
Some days, I switch it up and use their Derma Matrix Collagen Skin Complex powder, which gives my skin a nice boost and extra glow.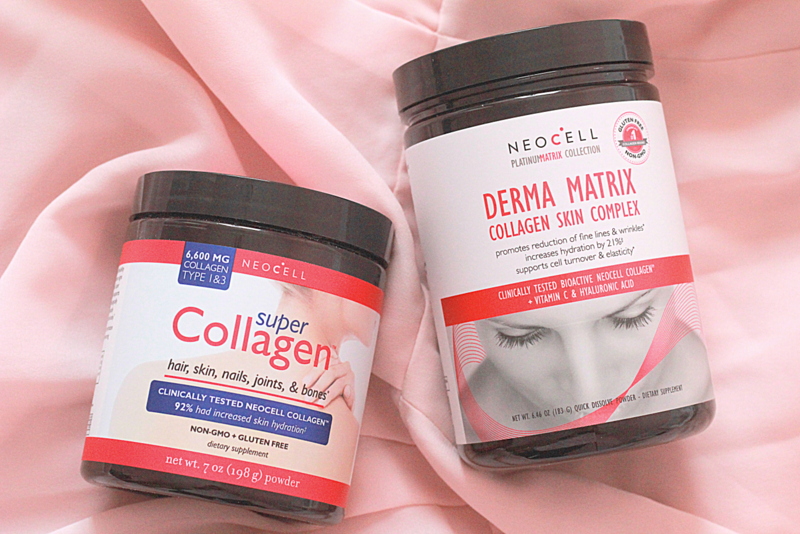 Overall, I'm extremely pleased and will be keeping NeoCell collagen powder in my beauty routine for years to come.
Have you ever tried a collagen supplement?

To learn more about the beauty benefits of collagen and for product information, check out NeoCell.com