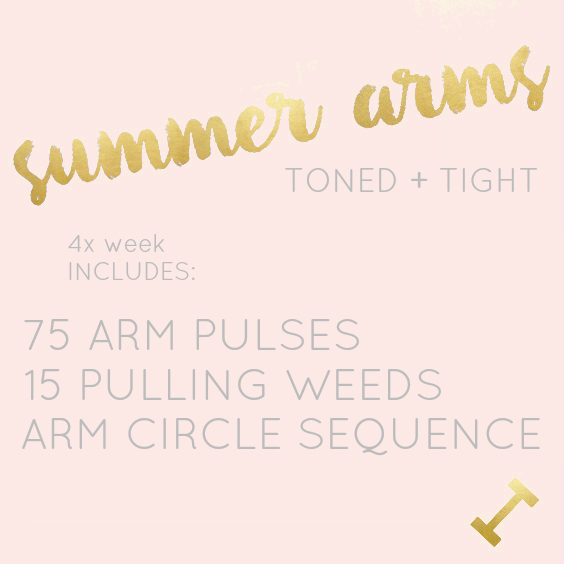 You don't need heavy weights or a gym membership to achieve toned arms. In fact, all of my favorite arm workouts don't involve either of them. My goal arms have always been strong ballet arms. If your goals are the same, the moves in this arm workout routine, which work the smaller accessory muscles, will be up your alley.
These little gems will tone up the arms without adding bulk. You'll get beautifully, defined biceps.
Start with . . .
Arm pulses
The classic Callanetics arm exercise for tightening and toning. Looks are deceiving when it comes to this move.
With feet hip width apart, bring your arms out, even with your shoulders. Take your wrists and slowly twist them over to where the thumbs/palms are facing the ceiling. Gently bend your knees. Bring your shoulders up to stretch your spine.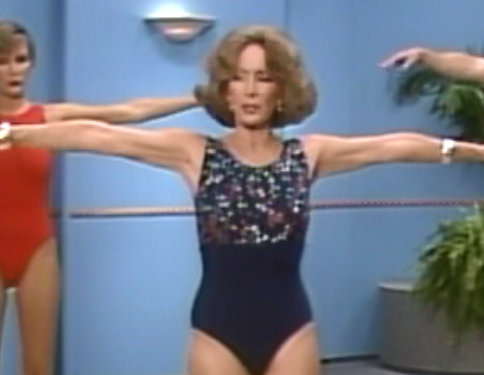 Take the arms in back of you (which will drop the shoulders). Now just gently pulse at 1/4th of an inch.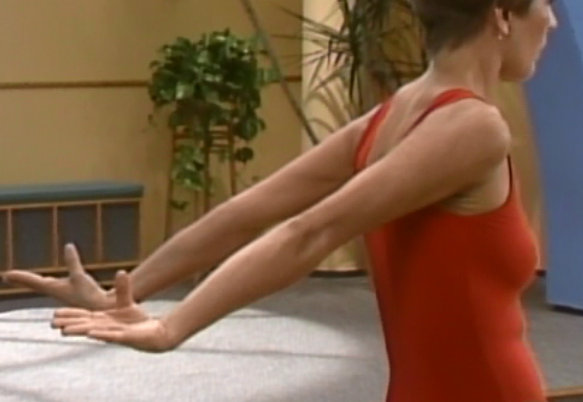 Gravity will start to drop the arms down. You have to try to keep them up as high as you can to tighten the underarms.
Callanetics has great reviews for a reason. It works.
Move on to . . . Pulling weeds
Stand with feet more-than-hip distance apart. Bend forward at your hip, keeping a flat back. Reach out in front of you and quickly yank your arms back like you're "pulling weeds". Use lots of energy! 1 set of 15.
This one small move can help tighten your triceps.
Finish with . . . Arm circle sequences
This 8-minute Tracy Anderson arm sequence will make your arms BURN. It is incredibly effective. Watch the arm routine HERE.

♡

With a proper diet and your choice of cardio, I know you will see results quickly in your arms with this 3-part routine! Try it and let me know how it goes for you.