Start your day with a 5 minute facial-lift with NuFace. This post contains a PR sample.
As we age, our body's natural current begins to slow down leading to sagging skin, wrinkles, and loss of contour — and let's be honest, no woman ever wants to look her age. While many are turning to Botox and fillers, I'm here to tell you there is something way less invasive.
Have you ever heard of microcurrent technology?
Microcurrent is a low-level electrical current that is used to treat aging skin. What the current does is send gentle electrical waves through the skin, down to the facial muscles. This helps the muscle maintain tone, lifts and firms skin and can provide instant results.
Simply put, it's not so much about the skin. It's about the muscle.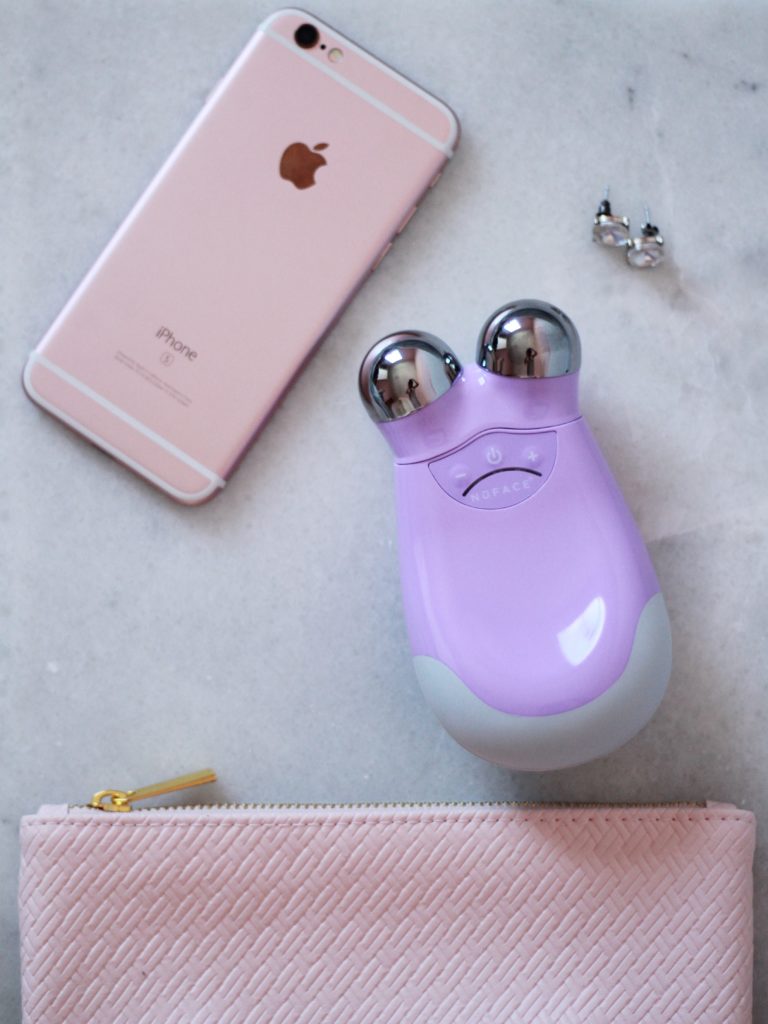 There are professional microcurrent treatments available at the spa, but with a handheld at-home microcurrent device, such as the NuFace Trinity, you can give yourself a 5 minute facial-lift before you ever step out of the house.
As the only FDA-approved facial toning device on the market, NuFace allows women to take anti-aging into our own hands. Through microcurrent technology, this device goes beyond skin deep to tone facial muscles and reduce fine lines and wrinkles.
Luckily, the NuFace Trinity is also very intuitive and the handheld design makes it easy to use and even easier to achieve beautiful results!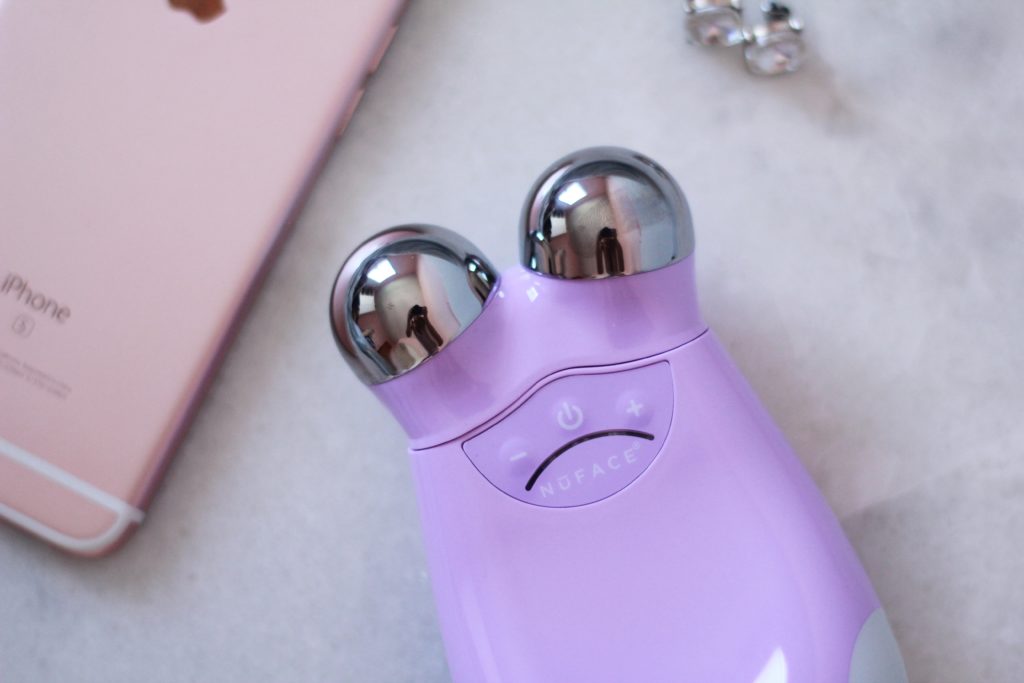 When you order the NuFace Trinity Facial Toning Device, it also comes with a 2 oz. NuFace Gel Primer, plus the charging cradle and power adaptor.
TO USE:
For visible results in just minutes a day, follow these 3 easy steps:
PREP: Cleanse your skin and apply the gel primer (provided).
LIFT: Glide the NuFace Trinity over face as directed (see video instructions below)
For an advanced 15 minute technique, follow the video below:
FINISH: Remove the gel primer with a damp cloth and follow up with your usual moisturizer.
What do I think of the NuFace? . . .
Honestly, this is one of the best beauty devices I've ever used! I've been testing out the device a couple weeks now and I can see such a difference in my face. It's noticeably lifted and my eyes are much more open. Results are very visible and I definitely believe in using this device to maintain a youthful appearance.
Dry brushing may be exercise for your body skin, but using the NuFace Trinity is definitely fitness for your face. And yes, you can feel the gentle current as you use it on your face, but it's most definitely the easiest workout you'll ever do!
For me, it's a keeper.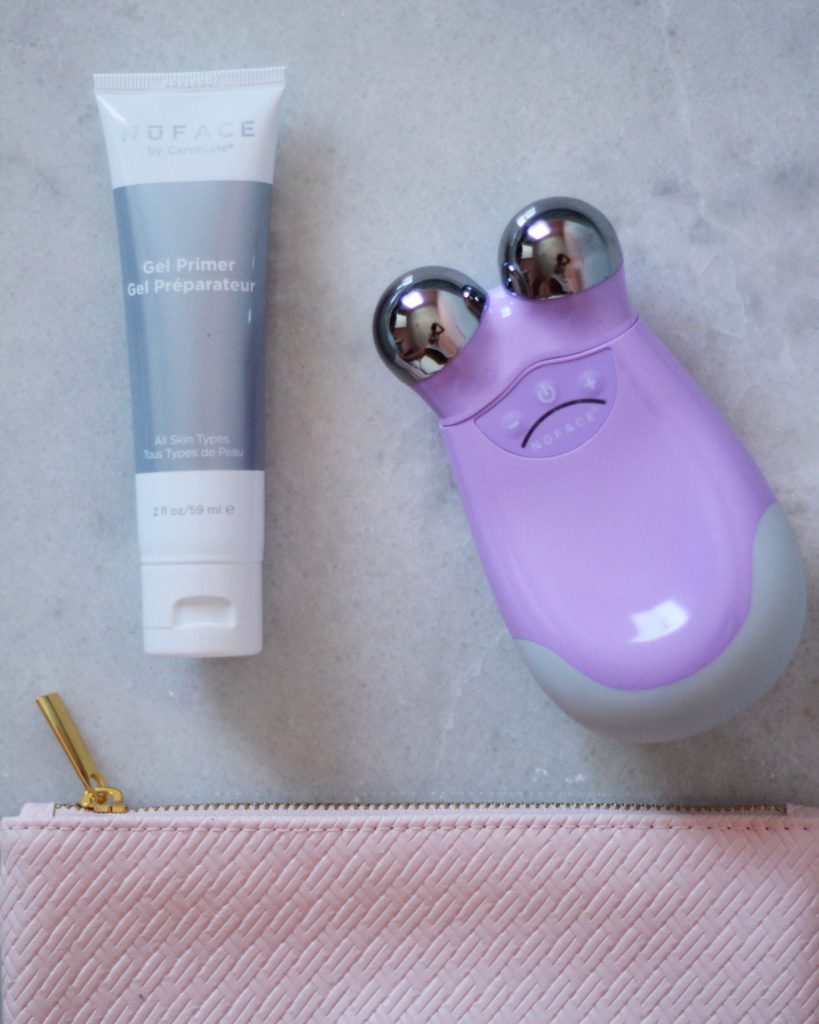 There are also two attachments (sold separately) that provide specific solutions and are compatible with your Trinity. The Trinity Wrinkle Reducer which uses red infrared light to combat fine lines and wrinkles and the Trinity ELE attachment which targets the eye and lip area to attack eyebrow furrows, crow's feet and fine lines around the mouth.
To learn more about improving your complexion, visit mynuface.com or follow NuFace on Instagram and Facebook.
Have you ever tried microcurrent technology? Would you?